Something new, a tribute to my favourite tank in the game, the old FV 4202. A few changes around, to make a little more reality based, with a little embellishment
where the main armament is concerned. This would be a case of replacing the Centurion and supplementing the Chieftain instead of a rival. A 'what if' the project had been further developed and since it was born from the Action X concept, it's very likely it would have been adapted for an L7. Been thinking of 'C' names to christen it, an in service moniker, Candour, Commodore, a new Centaur for example.
The base version;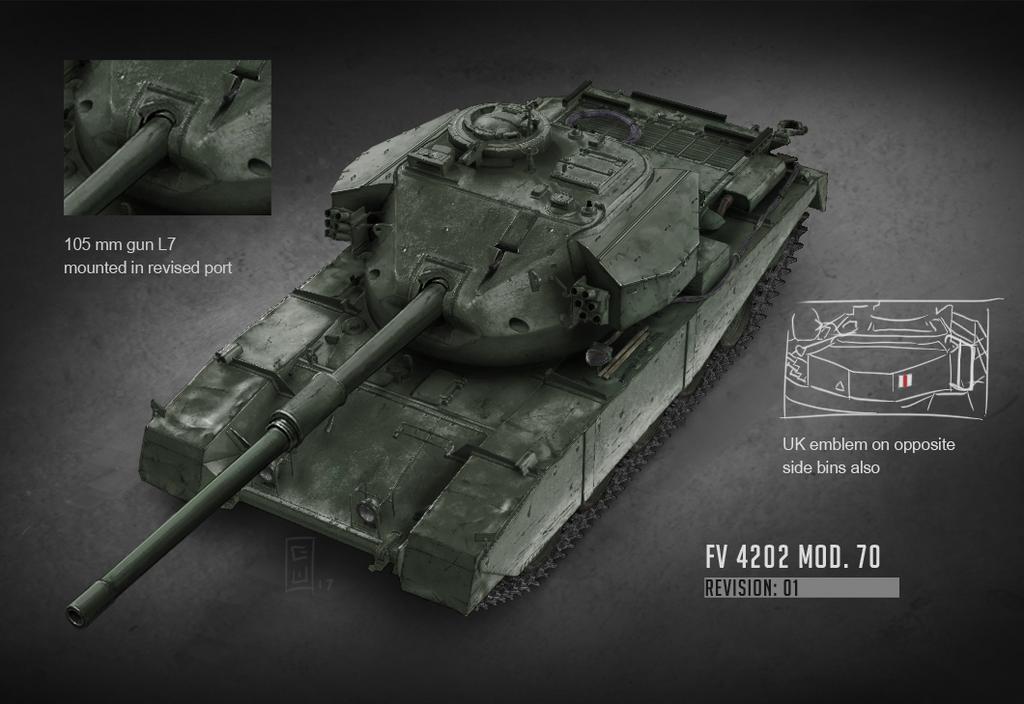 BAOR version;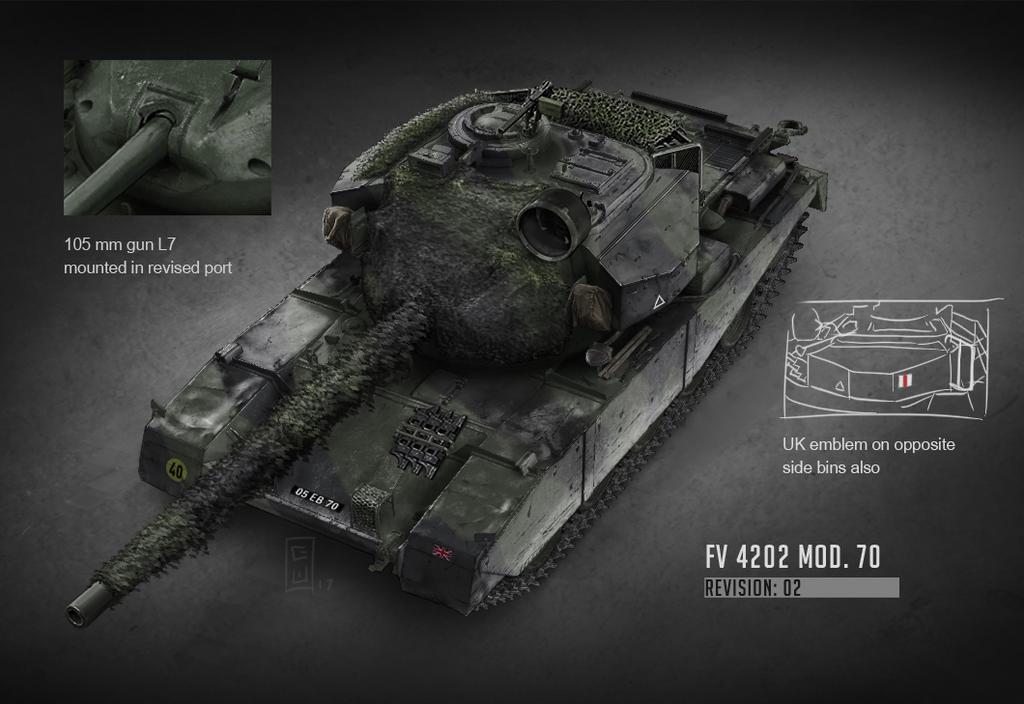 BATUS verison;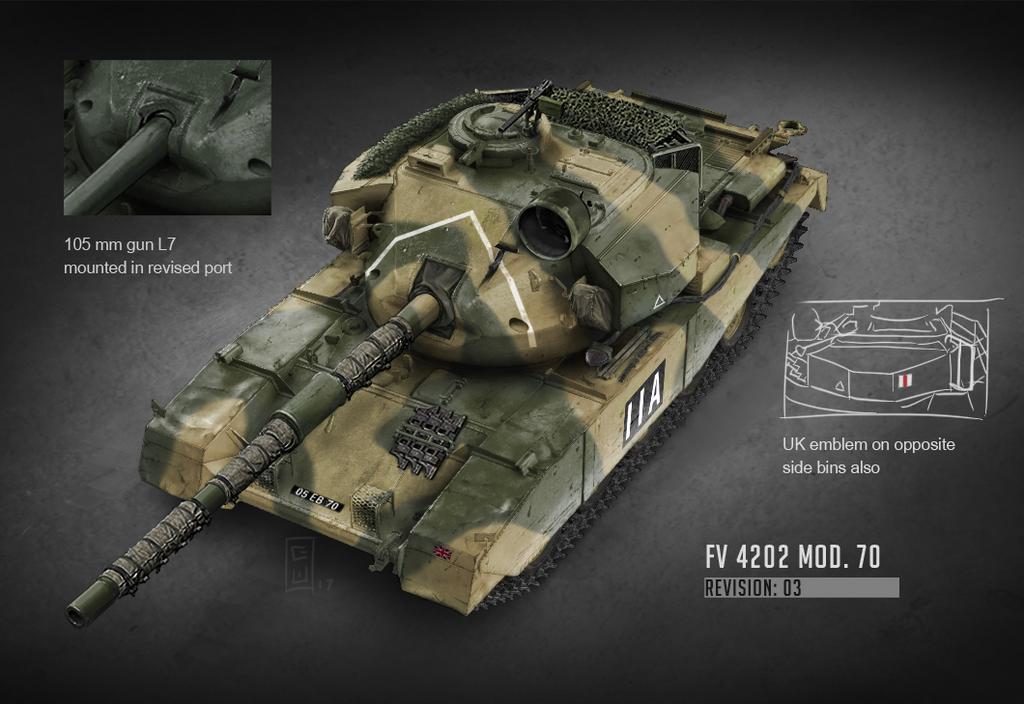 More needs to bee done to it, like a squashing down of the turret (increasing cheek angles) or a widening of the hull, to further resemble the real one but we shall see.