Bounced an amazing 3420 damage in a game just now! 
The six guns firing at me were two IS-3's, a KV-4, a T32, a Chrysler K, and an Obj.704. Their other TD may also have been out of view.
Of 13 hits received, 9 were non-penetrating. The same 30 second exchange would have turned a Ravioli or CDC into burning metal. 
Full vid:
Spoiler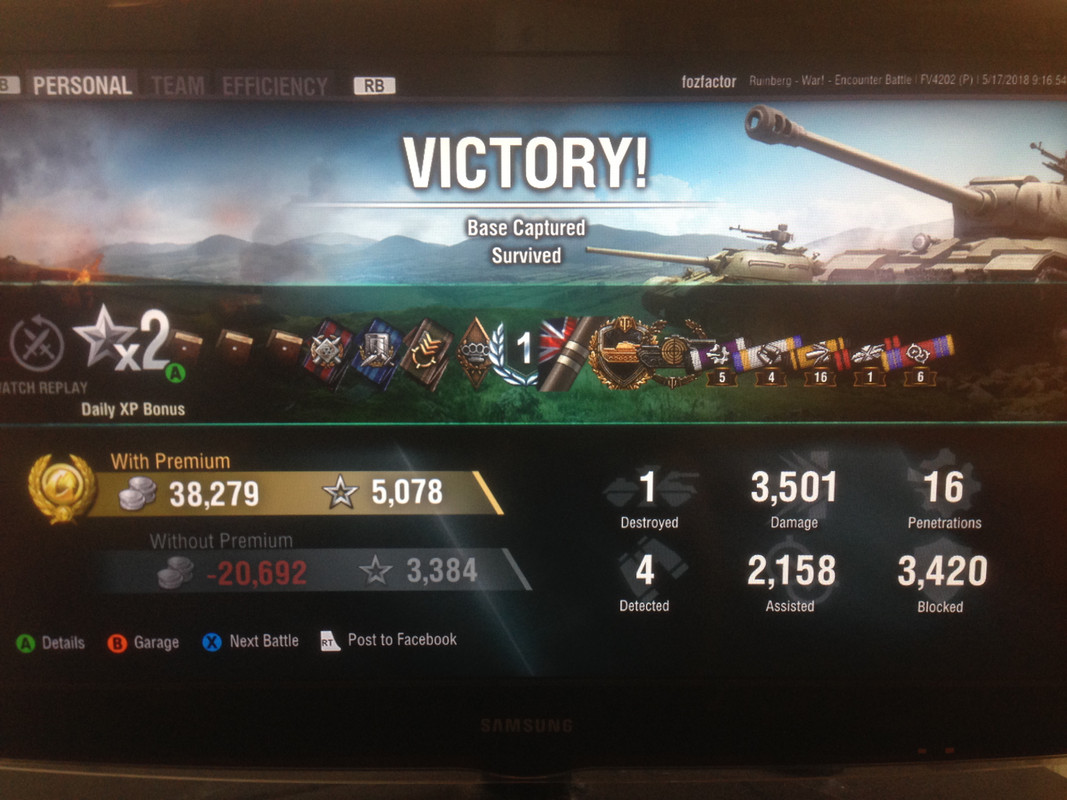 The UFP on the 4202 is amazing. Armor slope is everything. Doubtful the UFP on a Centurion class tank at any tier could stand up to the shell of a 704 dead on, let alone three of them. Also apparent in the video, the 4202's LFP is virtually non-existent and does not present itself as a target easily. When the turret buff comes this summer the tank will be a real nightmare in the right hands.