Yes, it's the Benny Hill Show...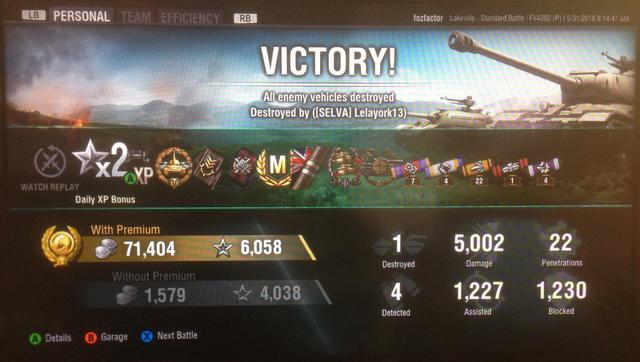 A few things:
- it may look easy but it's not.
- the gods take care of drunks and fools.
- WOT is a nuanced game and there are no binary rules. Going to the valley is dependent on a number of things: the tank one is driving, position in tier, is arty in the game, what is the rest of the team doing.
- a HUGE thanks to the platoon of O-Ho's and the mle.49 who could have easily bullied me out of my lane or gotten behind me preventing my back-and-forth.
- apologies for the video quality.
- I am one part unicum, two parts potato 
First person full vid of above encounter...
My two biggest threats in the enemy lineup were the HWK12 and the KV-4. The little guy was a wild card and at any time could have come out expectantly and put a big hole in my side. As for the KV, with the offensive game I was playing I had to time my shots on the T29 behind him meticulously waiting till he was reloading as it required moving into deep water for a few seconds.
I think the upcoming buff will really benefit aggressive 4202 players and while many may get better results playing 2nd line farming damage in this tank, they may not notice that much of a change from the current version. Limits have to be pushed to squeeze out this tanks alternate personality. I still burn a lot, two days ago I was up to 92.5% damage for that 3rd MOE finally thinking it might happen after five thousand games in the old girl. Today I'm back at 89%. That's the way my cookie crumbles.