With Citadel Tiger introduced to WoT recently, one more interesting (or perhaps questionable) topic appeared. New Tiger tank is presented under Dark Horse Comics franchise and it would've been just another Tiger reskin if there wasn't for the decals on the turret. The decals on the turret of the Tiger say 1331, and WG presented it as a Tiger I engaged in ''Operation Zitadelle''. This is quoted from ''Panzer Ace'' website:
''At the end of May, 4th Company was renamed to the 13th schwere (heavy) Company, reporting to SS-Hauptsturführer Kling. The prefix number 13 was painted on the turrets of all of 13th Company's freshly-camouflaged vehicles; as commander of the third platoon, Michael Wittmann's Tiger was designated number 1331 – 13 for the Company, 3 for the platoon, and the final 1 for the position of platoon commander.''
This in short lines, means we have a Tiger I commanded by Michael Wittmann, famous WW2 tank ace. Here is how it's usualy presented on various sources: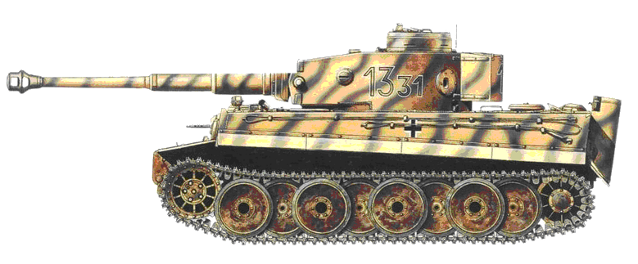 There was a Wittmann's medal in WoT earlier (so I have been told by veteran players), which was awarded for 7 killed tanks in WoT, but it was renamed to Devastator medal.
Hence, short poll. What is your opinion on this matter?