CONGRATULATIONS
7 DAYS OF PREMIUM
Thrash Kabeza
BloodFist102
LazyCalf5928745
YoungestBike679
Leon_SMF
WOJTEK TANK WITH BEAR CREW
CHEERS!!
Tankers!
This is our ninth contest under the series called "World of Tanks Console Photo Masters"
Rules are simple: using the world of tanks console replay system, submit an image based on the theme of the month.
 
The theme this month is "PET MY BELLY"
I am looking for images TANK BELLIES! Yes, tank bellies!!!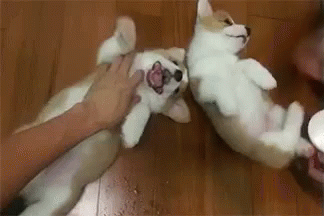 2 random winners will get a the Wojtek Tanks with Wojtek Bear crew
5 other winners will get 7 days of premium
RULES:
Only 1 entry per tanker
All images must be captured using the console's replay system (XBOX or PS4)
No Photoshop allowed
Team training (I dont want you messing other player's games )
All maps are eligible
All tanks welcomed
Participants have until November 30th - 12:00PM Central time to submit their photos
​ROLL OUT!
Edited by RaiBOT01, 14 December 2018 - 03:47 PM.