Tankers!!
Starting today until December 31, you'll be able to claim Care Package Bravo with Twitch Prime. 
This special collection contains ten in-game items and bonuses including a mission to earn the legendary T34, a rare and powerful Premium tank.
You'll also get a custom Elite Amethyst camo, two days of Premium Account time, massive XP and Silver bonuses throughout November, and even more sweet rewards.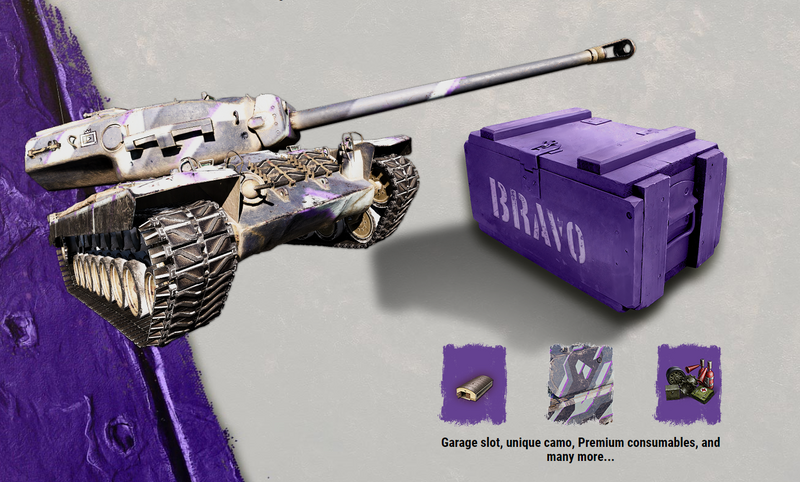 Click here to find out how to link your Twitch Prime account with your World of Tanks: Mercenaries account!
Edited by RaiBOT01, 30 November 2018 - 07:37 PM.