Bigtop
Tankopedia here: https://console.worl...c/MRC49_Bigtop/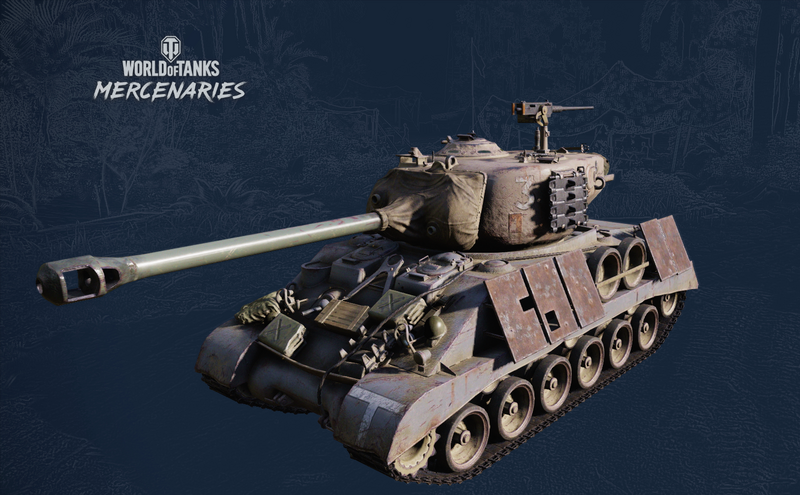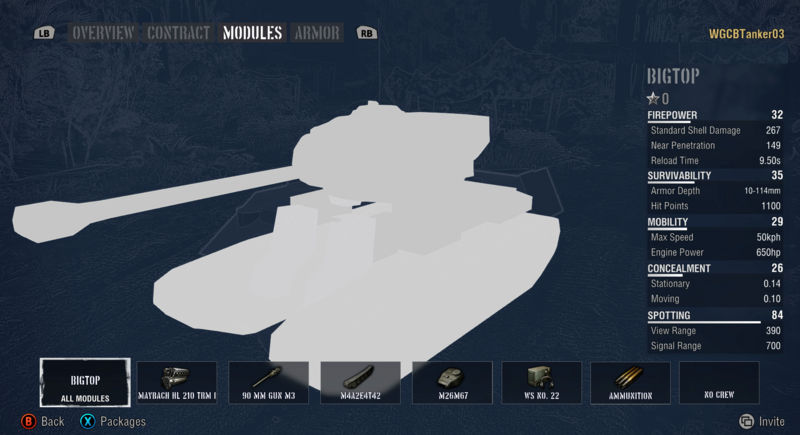 CREW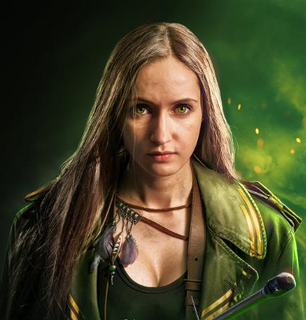 Comes with the Lost Renegade crew, which has the Deadeye and Armorer skills.
When fights begin to go south, Bigtop can respond with the vigor, haste, and strength befitting an entire cavalry troop.
Cavalry relies on range and mobility. Attack from a distance and redeploy when and where needed, but avoid close combat brawls.
Stage 1
Earn 2400 or more XP in any number of battles
Win a battle
Play as British or Mercenary Tanks; Tiers IV - X
Rewards: 3000 silver, 1 Manual Fire Extinguisher, 1 Small Repair Kit, 1 Small First Aid Kit
Stage 2
Earn 3600 or more XP in any number of battles
Place in the top 5 XP earners on your team in a battle
Win 2 battles in a row 0/2
Play as the M4 Sherman or any American or Mercenary; Heavy Tanks Tiers VII-X
Rewards: 2000 silver, 1 - X2 XP Boost
Stage 3
Destroy 2 or more vehicles while enemy is farther than 250 meters in any number of battles
Destroy 5 or more vehicles in any number of battles
Earn 7200 or more XP in any number of battles
Play as the M6 or any American or Mercenary; Heavy Tanks Tiers VI-X
Rewards: 1 - Small Repair Kit, 1 - Small First Aid Kit, 1 - X3 XP Boost
Stage 4
Deal 950 or more damage in any number of battles
Destroy 4 or more Tanks Destroyers or Artillery in any number of battles
Earn 15600 or more XP in any number of battles
Play the M4 Sherman or any USA or Mercenary; Medium or Heavy Tanks; Tiers V-X
Rewards: 6800 silver, 1 Automatic Fire Extinguisher, 1 Large Repair Kit, 1 Large First Aid Kit 1 0 X4 Crew XP boost
Stage 5
Deal 2X of your maximum health or more damage in 4 battles
Destroy 8 or more enemy vehicles in any number of battles
Earn 31200 or more XP in any number of battles
Play the VK 30.01 (D) or any German or Mercenary; Medium Tanks; Tiers VI-X
Rewards: 6400 silver, 2 - Large Repair Kit, 2 -  Large First Aid Kit, 2 - Automatic Fire Extinguishers, 1 X6 XP Boost, 1 - X4 Crew XP Boost
Stage 6
Earn 64800 or more XP in any number of battles
Earn the Confederate medal in 2 battles
Play as an American or Mercenary Medium Tank; Tiers V-X
Rewards: 9600 silver, 3 premium days, 2 - X6 XP Boost, 3 - X4 Crew XP Boosts
Stage 7
Deal 82000 or more damage in any number of battles
Destroy 90 or more vehicles in any number of battles
Earn 138000 or more XP in any number of battles
Play any German, American, British or Mercenary; Medium Tanks or Tank Destroyers; Tiers V - X
Rewards: 533600 silver, 3 days of premium, 3 - 3X XP Boosts, 2 - X6 Crew XP Boosts, 1 X2 Silver boost
Stage 8
Earn 291600 or more XP in any number of battles
Play any German, American, British or Mercenary; Medium Tank or Tank Destroyer; Tiers VII - X
Rewards: 1 GARAGE SLOT, MERCENARY BIGTOP TANK, LOST RENEGADE CREW