CENTRIFUGE
https://console.worl...C62_Centrifuge/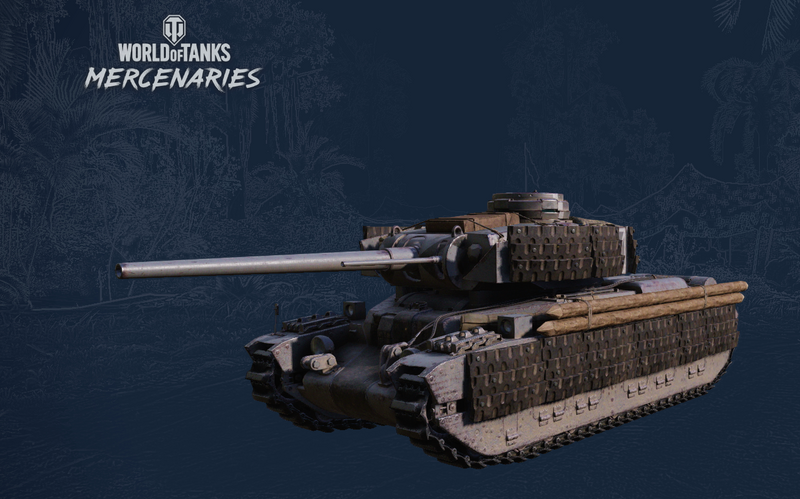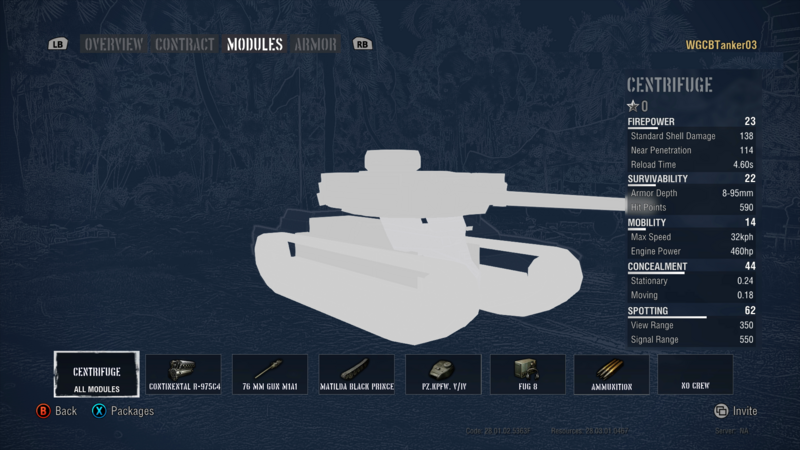 Comes with the Devil's Deathwish crew, who has the Repairs and Deadeye skills.
This methodical fusion of British, German and American steel has a great gun and reliable hull armor.
Though great all-rounders, Assault tanks can be at a disadvantage against specialists. They are devastating in groups and can be used to weaken enemy footholds.
CREW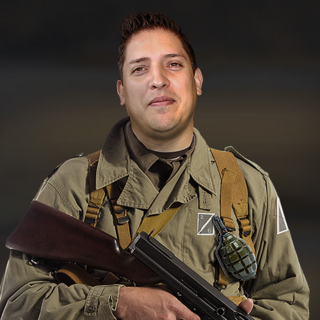 Stage 1
Win a battle
Earn 1200 or more XP in any number of battles
Play any German or Mercenary; Tiers III- X
Rewards: 1 First aid kit, 1 small repair kit
Stage 2
Win 2 battles in a row
Place in the top 8 XP earners on your team in a battle
Earn 2400 or more XP in any number of battles
Play as Matilda or any British or Mercenary; Medium Tanks; Tiers IV - X
Rewards: 5000 Silver, Manual fire extinguisher, 1 small repair kit, 1 small first aid kit
Stage 3
Destroy 1 or more vehicles in any number of battles
Detect an enemy and destroy an enemy in the same battle
Earn 3600 or more XP in any number of battles
Play as a Pz.Kpfw. IV Ausf. D or German or Mercenary; Medium Tanks; Tiers IV - X
Rewards: 4000 silver, 1 - X2 XP Boost
Stage 4
Assist with spotting damage totaling at least 1,000 in any number if battles
Destroy 1 or more light tanks or medium tanks
Earn 7200 or more XP in any number of battles
Play as a Matilda or any British or Mercenary; Medium Tanks; Tiers IV - X
Rewards: 1000 silver, 1 Manual fire extinguisher, 1 small repair kit, 1 small first aid kit, 1 - X3 XP Boost
Stage 5
Earn 16,000 or more XP in any number of battles
Earn a High Caliber Medal in a battle
Play as M4 Sherman or any American, German, British or Mercenary; Medium, Heavy, Tank Destroyers; Tiers V - X
Rewards: 9000 silver, 1 Automatic Fire Extinguisher, 1 Large repair kit, 1 small repair kit, 1 Large First Aid Kit, Manual Fire Extinguisher, Small First Aid Kit, 1 - X2 XP Boost
Stage 6
Earn 24000 or more XP in any number of battles
Earn a Duelist medal in a battle
Play any German, American, British or Mercenary; Medium Tanks; Tiers V - X
Rewards: 5600 silver, 2 Large repair kits, 2 Large first aid kits, 2 Automatic fire extinguishers, 1 - X6 Crew XP Boosts
Stage 7
Assist with spotting damage totaling at least 6,400 in any number of battles
Destroy 30 or more vehicles in any number of battles
Earn 45600 or more XP in any number of battles
Play any German, American, British or Mercenary; Medium Tanks; Tiers V - X
Rewards: 21200 Silver, 3 days of premium, 1 - X3 XP Boost, 1 - X2 Silver Boot
Stage 8
Earn 86400 or more XP in any number of battles
Play any German, American, British or Mercenary; Medium Tanks; Tiers V - X
Rewards: 1 GARAGE SLOT, MERCENARY TANK CENTRIFUGE, DEVIL'S DEATHWISH CREW