Probably one of my better performances in the tank earning both the 2nd mark as well as the spotting dmg requirement for Stinger's stage 5. Only a handful of 3k+ damage games so far although 2nd game in was 3.5k at tier IX so got sold on the tank pretty quick. If I can squeeze 4k out of a Fury it's only a matter of time for the Jammer.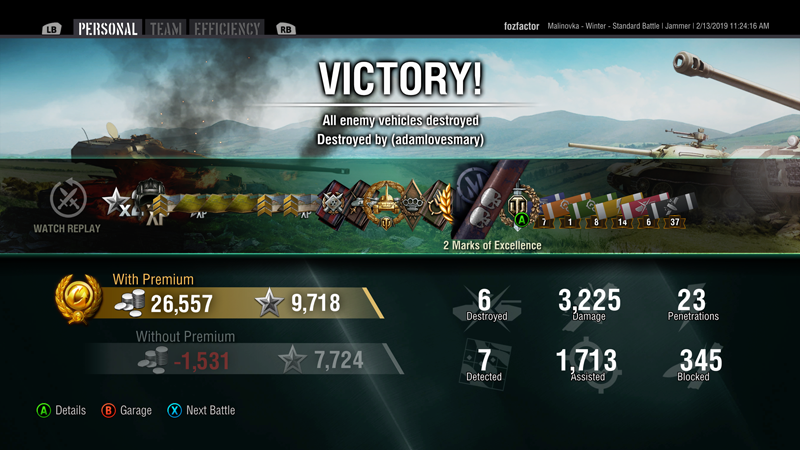 The opening gambit:
Jammer doing what it does best:
I knew the T29 was somewhere in the vicinity just wasn't fully sure where. Apparently the armor on the roof is not the thickest. 
The tank's view range and camo make it a good recon vehicle, and the low caliber of the gun allows it to fire largely undetected if a disciplined perimeter is maintained. And when the time comes for fisticuffs, it transitions smoothly to the role of an assault medium. Jack of all trades, master of none.