Hello fellow tankers,
it's confession time. I am in love. In love with Tank Polski 50 aka the 50TP Tyszkiewicza.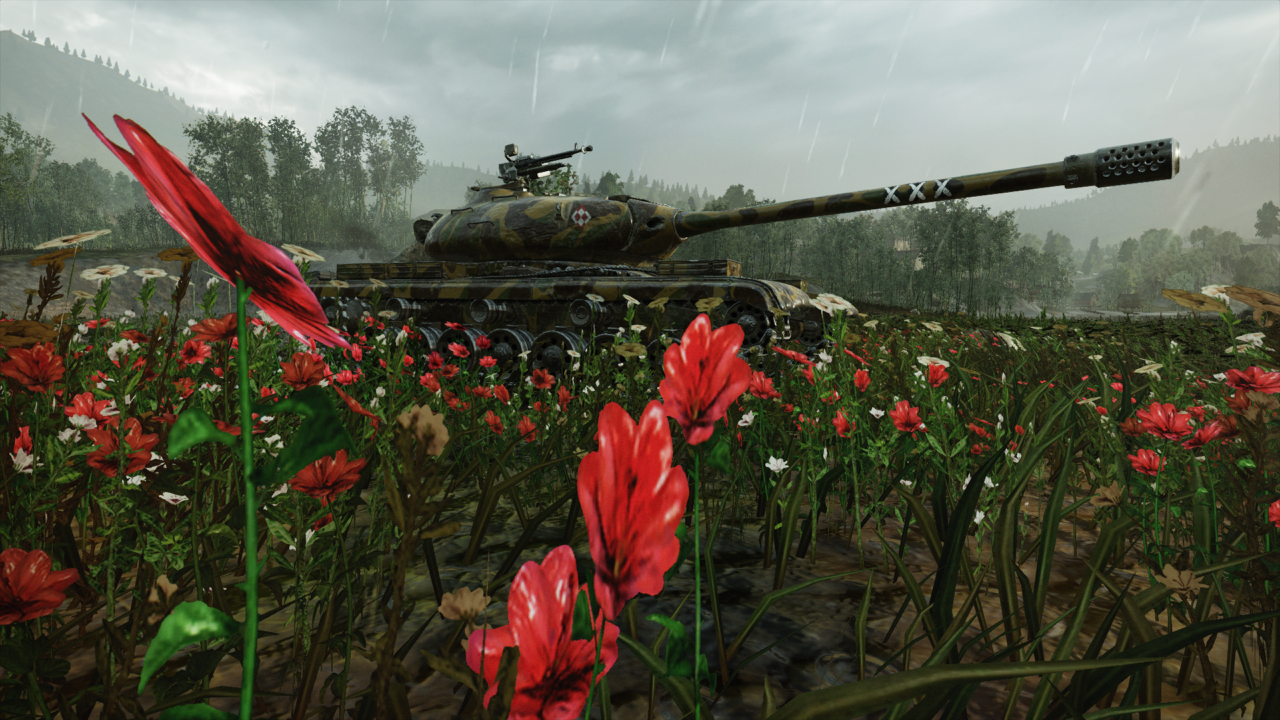 When I initially unlocked it, I wasn't sold and quite frankly I thought the tank sucks. But I didn't give up and with help from 2x boosts, quickly unlocked the final gun. That's when things changed and the whole platform suddenly started to make sense. It felt like driving a rugged, blue collar cousin of the fantastic, American M103. I quickly realized 50TP is a hull down beast capable of bouncing shots that would make minced meat of the M103's turret (weak cheeks).
I kept playing the tank, training my crew and simply enjoying the platform. Before I knew it, I had a 2nd MOE on it and enough XP to unlock the final package. Question was, is it worth it? The final package is merely a 50HP power increase and cost ~50.000 XP, so the performance increase to cost ratio seemed unfavorable. I read many opinions advising against unlocking it and simply using the XP to unlock the tier X tank. Despite better judgement I decided to go for it and let me tell you, boy is it worth the 50k XP!
Fully researched 50TP is a very capable tank. It's not as nimble as the M103, or as well rounded as the buffed E75, but go hull down and unless there is arty in play you will rule. I had a T57 bounce all four shots from its clip only to get slapped twice for ~500 damage in return. I bounced Jagdpanzer E100's heat rounds, S. Conqs, E5's, you name it. People will start flinging HE shells at you in frustration. It's all very satisfying.
With the final engine unlocked, the tank is mobile enough to get to good position and is capable of relocating when required.
The gun can troll you sometimes, but for a 130mm boomstick it really is accurate. On paper, aim time is horrific and dispersion values bad, but the gun feels reliable in-game. You can attempt firing on the move, but don't expect to connect the shots. However, when stationary and fully aimed, this gun works like a charm. It has premium APCR rounds and very good AP as standard. I have rarely used prammo in this vehicle, instead have a couple of HE shells as that 130mm can do some serious work and is devastating against soft targets with the 550 alpha. Reload time is good, despite the nerf comparing to PC.
All in all it's a very enjoyable machine and I highly recommend it to players who like high alpha tanks. For equipment I was using Optics, Vert Stabs and Rammer. With this set up I was spotting most of my own targets and getting plenty of assisted damage. That's it. My confession. I still love the M103, it's a great medium, but the 50TP is a better heavy.
Thanks for reading! Below, hidden in spoilers are some more beauty shots of this magnificent beast.
Ace tankers