UPDATE
Dreadnought KV-2 WINNERS!
Our 7 days of premium winners!!
UnceasingFour51
BloodFist102
YoungestBike679
Vampire_Izumi
TimMac PA
CONGRATULATIONS!!!!!
Tankers!

Here's another contest under the series called "World of Tanks Console Photo VIDEO Masters"

Rules are simple: using the world of tanks console replay system, submit a video based on the theme of the month.
 
The theme this month is "DO A BARREL ROLL!"
Wee are looking for videos of your tanks doing amazing barrel rolls!!! We want epic barrel rolls!! We wanna see those tanks spin!
)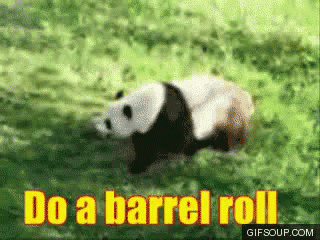 2 random winners will get the Dreadnought KV-2 tank!
5 other winners will get 7 days of premium
RULES:
Only 1 entry per tanker
All videos must be captured using the console's replay system (XBOX or PS4)
All videos must be less than 30 seconds
Team Training, Proving Grounds or WS ONLY
If you already have an old accidental Multiplayer Roll, we can make it count
All maps are eligible
All tanks welcomed
Participants have until May 31th Central time to submit their pvideos thru their respective channels
The contest is open to Twitter, REDDIT, FACEBOOK and FORUM players
​ROLL OUT!
Edited by RaiBOT01, 09 July 2019 - 07:20 PM.