That's right tankers!
For the first time in World of Tanks Mercenaries history, you can get the Tier X Heavy German - The VK 72.01 (K) with Free XP only!!!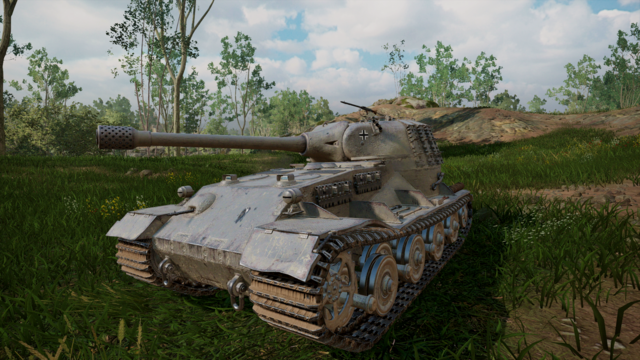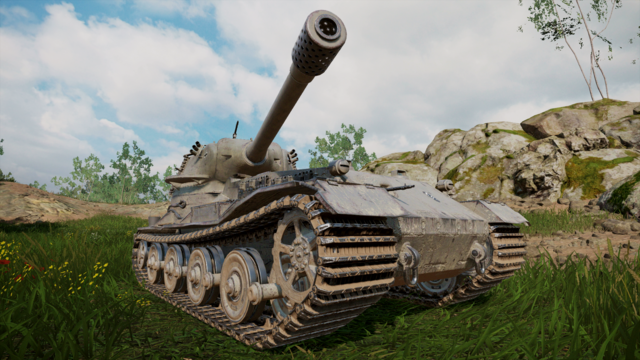 Tank Characteristics:
Matchmaking: Plays up to Tier 10
XP Bonus: 5%
Hit Points: 2500
Engine Power: 1200 hp
Power/Weight Ratio: 10 hp/ton
Speed Limit: 33 km/h
Hull Traverse Speed: 24 deg/sec
Hull Armor: 240/160/120
Turret Armor: 200/160/120
Turret Traverse Speed: 18 deg/sec
Penetration: 246/334/85
Damage: 750/750/950
Aim Time: 2.9 sec
Accuracy:  0.4
Gun Caliber: 15 cm
Rate of Fire: 3 rounds/min
Max Ammo Capacity: 35 rounds
View Range: 400 m
Signal Range: 720 m
Now, how does this "Purchase with Free XP" event work?
Simple!  Go over the Premium Tech tree and find the VK 72.01 (K) tank, then Press the confirmation button to proceed with the tank's info notification.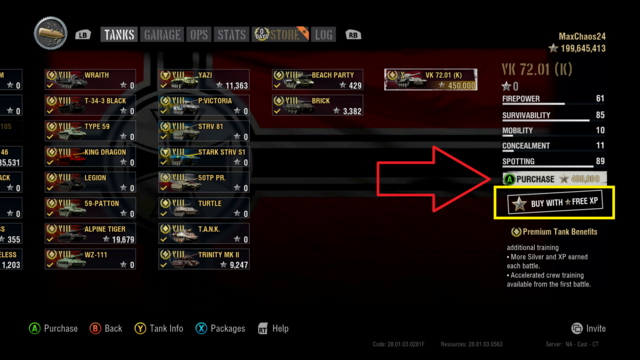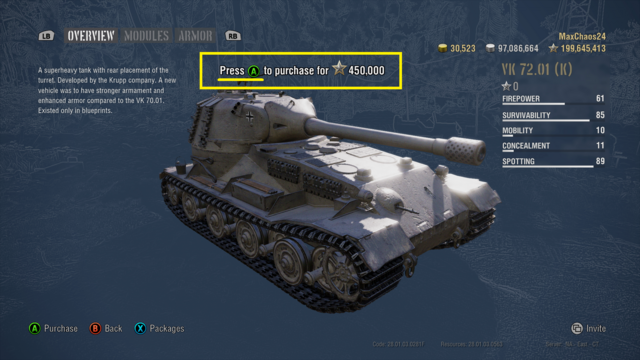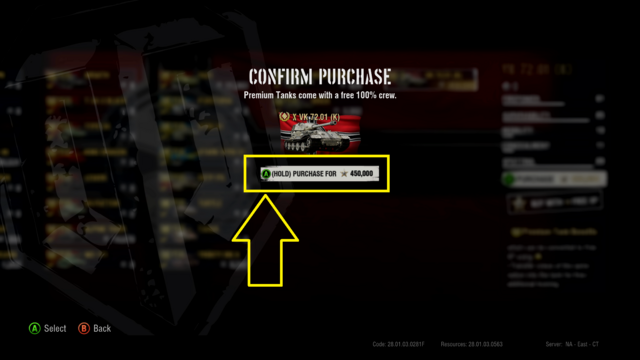 Once you are ready, press the confirmation button to proceed with the purchase!
Take this Tier X German tank out for a spin and share your feedback in this post!!  

FAQ
Are we only allowed to use earned Free XP?
No, you can use earned Free XP or convert your Tank XP in to Free XP to acquire this tank
How much Free XP is needed to purchase the VK 72.01 (K) tank?
Players will need 450,000 Free XP to acquire the tank!
Is this a limited time offer?
The VK 72.01 (K) will not go anywhere.   This tank will be available indefinitely in the Premium Tech Tree for our tankers to continue to work towards earning enough Free XP.  However, should a need arise in the future to take the tank down, we'll do out best to give enough lead time to allow players to make appropriate decisions at the that time.
Edited by RaiBOT01, 12 June 2019 - 04:53 PM.