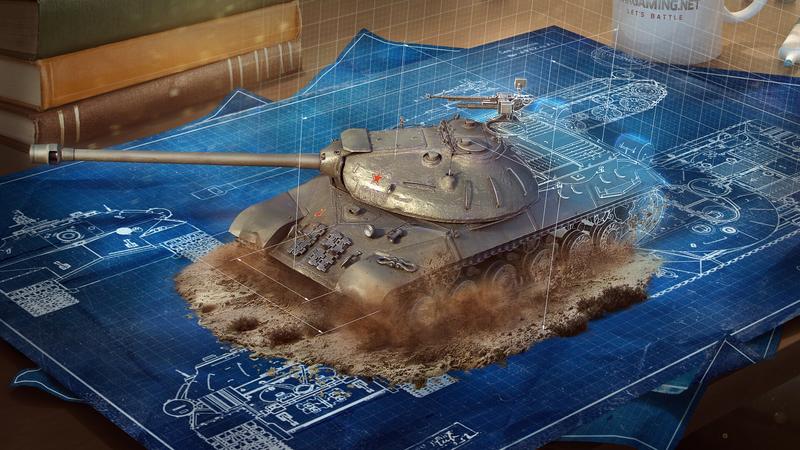 Welcome to the World of Tanks Mercenaries Community Map Initiative!  The concept is simple; we want our tankers to collaborate with the development team and build a map together through several phases in the coming months, giving our players an inside look into the development and design progression of game content.  Our community will also have access to information about the progress of the map such as heat maps and map stats as well as live Q&A's live streams with the map designer! 
PHASE 1 
1.  The WOTM team will publish a list of questions in the forums for our tankers to answer in order to guide the development team towards the beginning stages of the new community map – ETA 3rd week of September 2019
 2. The development team will gather Phase 1 poll results and apply the information towards the development of the new community map – (Duration of map design and development TBD)
 3. Once the map goes thru testing and certification, the community map will be published and become live in-game for tankers to enjoy for a limited time! (TBD)
 4. After the map is unpublished, the development team will gather map information based on the map's activity and share with the community developer data such as:
Tank Position
Where Tanks are firing
Tank Kill/Death positions
Tank Kill/Death vectormap (shows where users are shooting and destroying enemy tanks)
Tank Activity Vectormap (shows where users are shooting from and to)
--Phase 2 information will be shared after the end of Phase 1
In order to participate in the World of Tanks Mercenaries Community Map poll and make your vote count, you need to:
Have an active World of Tanks Mercenaries Xbox or PS4 account
Participants must have a World of Tanks Mercenaries forum account
Participants must have at least 2,000 battles in-game (Players who have less than 2,000 battles will not be able to participate)
Majority of the votes provided by you (the community) in each category are final
Please respect the opinions and contributions from others even if they are different from yours
IMPORTANT
The map canvas will be 1 KM x 1 KM and will support multiple game modes. 

Please note the Community Map is a new initiative and the development of other World of Tanks Mercenaries content might be prioritized during the process.  All Community Map dates including the development of the map; publishing of data in our community forums; and feedback gathering will be subject to change with short, to no notice.  
We look forward to seeing our community working alongside the development team to bring a new map with the help of our players into the World of Tanks Mercenaries Realm!
https://console.worldoftanks.com/en/news/community-map-poll
Keep an eye in this forum section and ROLL OUT!!!
Please keep this forum section positive and engaging for everyone who wants to participate.  
Thank you. 
Edited by RaiBOT01, 12 September 2019 - 05:34 PM.