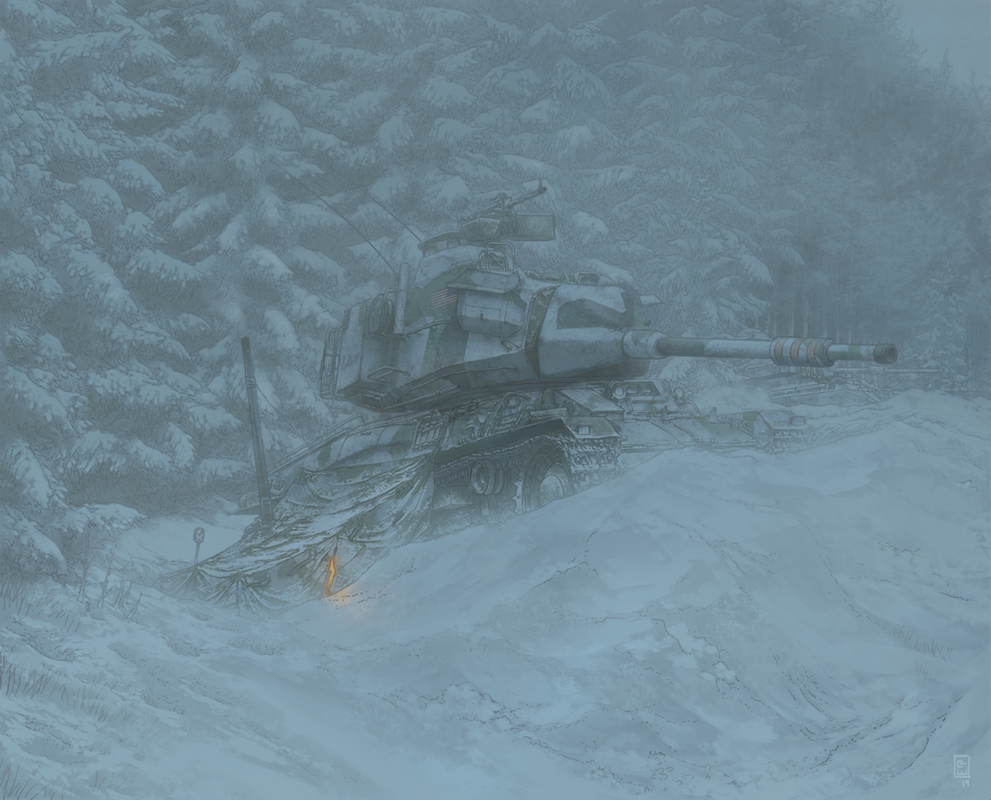 Here's the next piece in the series for Cpl Derren's cold war project (the Kjpz will be along shortly too), the Strv 74 'Lisa' hunkered down in snowy defilade, the US crew making do with what can spared from the Swedes before m60s arrive, and awaiting a Soviet advance along the the border.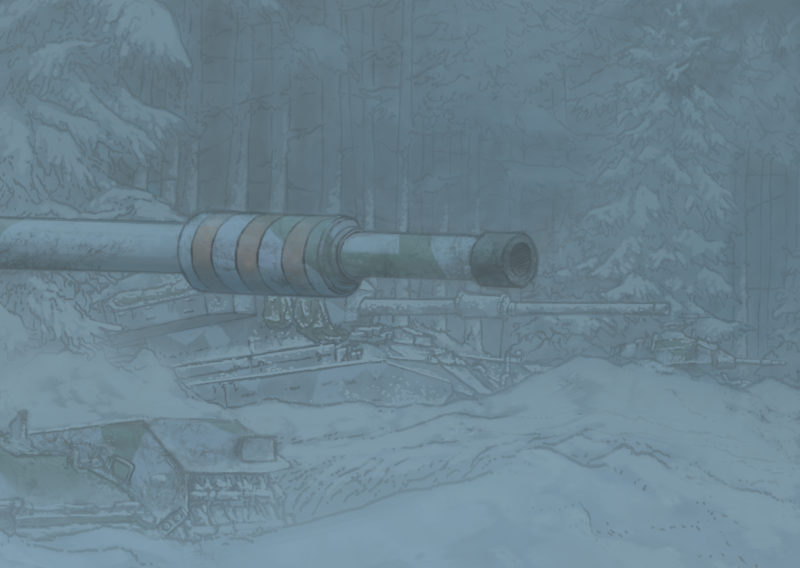 Close up of the line holders, Strv 101 & 74...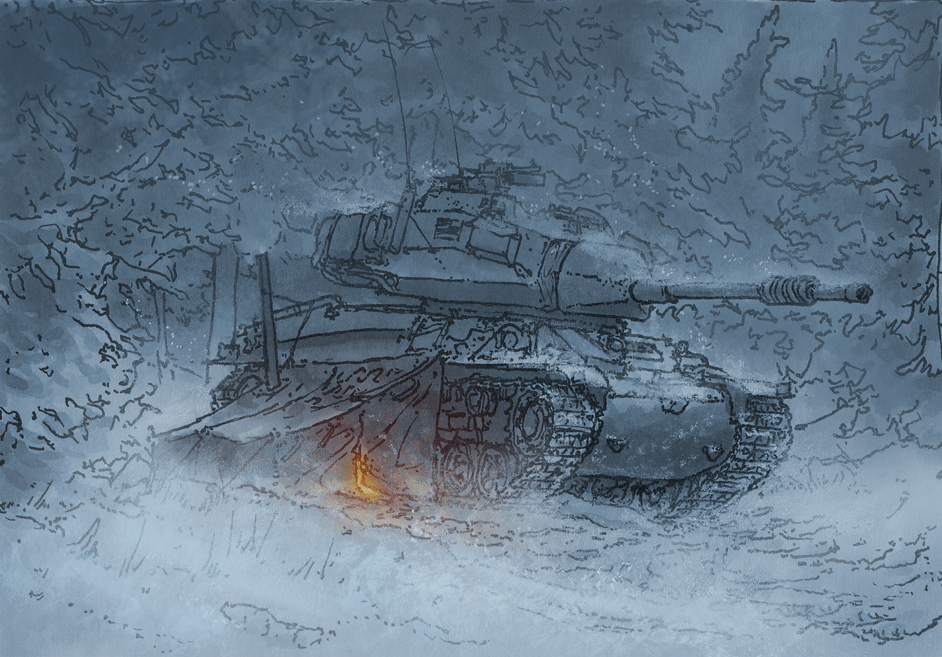 And here's the first rough for the final.
Cheers for taking a look and stay tuned.