It's back and with a friend!!
+1-1 Matchmaking with Loaded Dice event combined!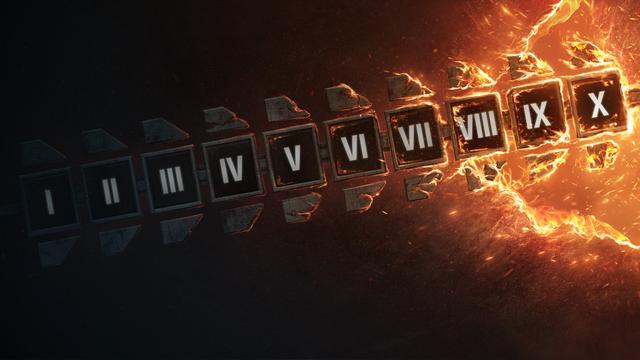 About +1-1 Matchmaking event
During this event play against other vehicles that are no more than one tier above or below yours.
Please note that Preferential Matchmaking tanks will be adjusted to play with vehicles of the same tier or one tier lower.
About Loaded Dice Event
Currently, Penetration, Damage, and Burn Damage are calculated in-game within a variable range from their listed average values (sometimes referred to as Random Number Generation or RNG). Basically, every time you hit your opponent, the amount of armor that your shells will penetrate and the amount of damage that you deal is within a +/-25% range from the displayed average values.
For example, let's say that you are firing AP shells that have a penetration value of 100 and a damage value of 100. Every shell you fire will have the effects of the round calculated in two stages:
100 Penetration (+/- 25%) then 100 Damage (+/- 25%)
In this example, every AP shell you fire would have a possible Penetration range of 75 – 125mm worth of armor (with the exact value being a random number generated from within this range). Likewise, shells that penetrate would then have a possible Damage range of 75 – 125 damage (again, with the exact value being a random number generated from within this range).
Known issues:
Please note that during the event, the in-game UI will still display the usual range of values for Penetration and Damage and will not reflect the changes made during the event.
The Loaded Dice Event!
During the Loaded Dice Event, your shells will always penetrate the exact amount of armor listed in-game (100mm worth of armor using the example above). Damage will continue to vary, though damage will be toned down to +/- 10% of the listed value (so a shell listed as doing 100 damage will randomly inflict between 90 – 110 damage during this event).
To make things easier to understand, here is what you can expect during the Loaded Dice Event: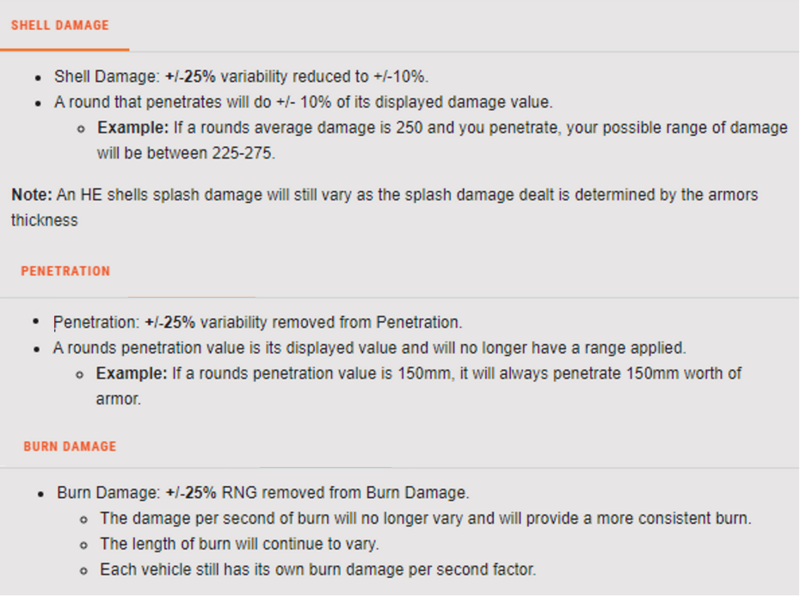 Furthermore, the Aiming reticle color in-game will now indicate the following while the Loaded Dice Event is active: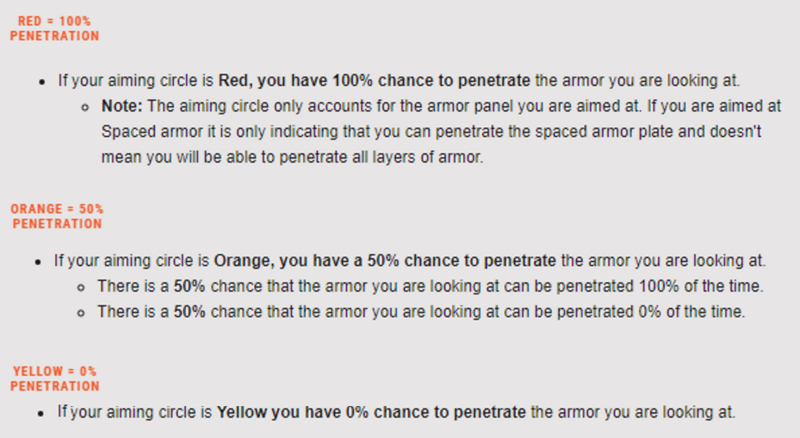 Please let us know what you think about the event and what your experience has been like when battling other tankers! 
Your feedback is greatly appreciated!
Thanks and ROLL OUT!!!