MAUHAHAHAHAHAHAHAHA!!!!
Welcome to Monster Mash mode!!!  Where your monster tanks will be awakened in full fury and haunt the streets of Dead City and also plague the lands of Grim Graveyard with spooky battles.
During the Monster Mash event, purchased or earned "Monster" tanks awaken with their full powers including never-before-seen attacks and abilities with this year's set of Monster tanks! Each "Monster" tank awakens with their own unique abilities.
Monster Tanks and abilities
Bellerophon "Awakened" NEW!
Standard Ammo: A spear that hits enemies and shatters to do damage.

Push Ammo: A spear that hits enemies, sticks into them, and pushes them away.

Pull Ammo: A spear that hits enemies, sticks into them and pulls them towards the attacker.
Inferno Chimera "Awakened" NEW!
This vehicle will re-spawn for a total of three lives, each with its own ability!

First Life: Goat (Purple)

Quick repairs and intense ramming power.

Second Life: Snake (Bluish Green)

Dramatic gains in engine power, turret rotation, and camouflage.

Third Life: Lion (Lighter Purple)

Fearsome piercing ability and relentless reload times.
Lycan T71 "Awakened"
Huge improvements to speed, handling, accuracy and rate of fire when at full clip.

Invulnerable to falling damage.

Once its ammo clip is empty, the Lycan returns to its normal form where it is more vulnerable.
Gorynych KV-5 "Awakened"
Spits powerful fireballs dealing high-explosive damage.

Can ignite nearby enemies with its "fire breath".

Slowly regenerates HP over time.
Revenant Kraft's Panther "Awakened"
Takes greatly reduced damage everywhere except its turret.

Does not reveal its position when spotted; can blend in with tank wreckage.

Moves slower than usual, but also nearly impossible to track.
Kaiju O-I "Awakened"
Shoots lightning-quick electrical bolts.

Quickly repairs damaged modules.

Immune to "fire breath".

Atomic breath that causes heavy damage to enemies nearby.
Bog Horror "Awakened"
Root Shot that instantly tracks the enemy tank for 3 seconds.

While in a tracked state, the enemy tank will have vines/logs/foliage, blocking the tracks from moving. 

Root Shot is a separate ammo type to switch to, with a limited number of shots available to fire. 
Wraith "Awakened"
Life Leech ability that causes the Players damage dealt to enemy tanks to 'life leech' from them and heal the wraith for the amount damaged caused.

Damage to health gained ratio is 1:1.
The Dragon "Awakened"
An ancient dragon returns from the spirit realm to wage battle once more. It can utilize spirit portals to teleport around the map and gain the upper hand against enemies."

Cool visual effects, and the ability to jump into portals scattered around the playfield to escape pursuit or get the jump on enemies. Only the Dragon can use these portals.
Höllenhund "Awakened"
A menacing phantom of the underworld that is determined to return other supernatural tanks to the afterlife. Its ferocity increases with the amount of damage it has taken in battle."

As Höllenhund loses health, the fury of is VFX increases to signify its powers that increase in proportion to its damage.  Its reload speed, aim speed, and handling all increase dramatically as it takes damage.
Spectre
Haunt the battlefield with spectral attacks that can prove deadly for enemies both near and far. Your ghostly form gives you frightening speed that you can utilize to your advantage against slower tanks.
Monster Mash Game mechanics
Players who own or purchase any monster tank during the event will be rewarded with the "Awakened" version of that monster tank which is used in the Monster Mash event mode.
Awakened monster tanks cannot be sold. As always, players who do not own a monster tank will receive the Spectre tank for free for the duration of the event so that they may participate as well.
About the Monster Mash Mode
All tanks have a 300% Crew XP Bonus!

Tanks can use ANY nations' crews!

7v7 matches

Ammunition is Free

Repairs are Free

Free XP cannot be earned

Silver can be earned

XP can be earned

You can use Consumables but will pay for resupply

Tanks cannot be customized (Camo, Emblem, Inscriptions, Flags)

Crew and XP Boosts can be used

Autumn Game Op points cannot be earned
Improvements
To keep the event mode fun and as fair as possible, the various monster tanks and their abilities have been re-balanced to level the playing field.
We removed the ability for players to use radio callouts (Requesting Fire!) on the Revenant Kraft's panther. This prevents players from using the radial commands to find this vehicle.
We added contextual loading screens that explain your Monsters' abilities while loading the map. 
Maps
The event mode will use special Halloween Maps:
Grim Graveyard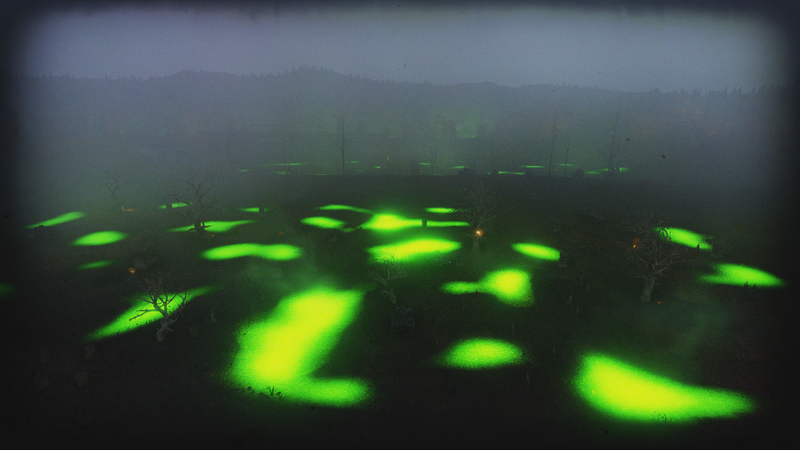 Dead City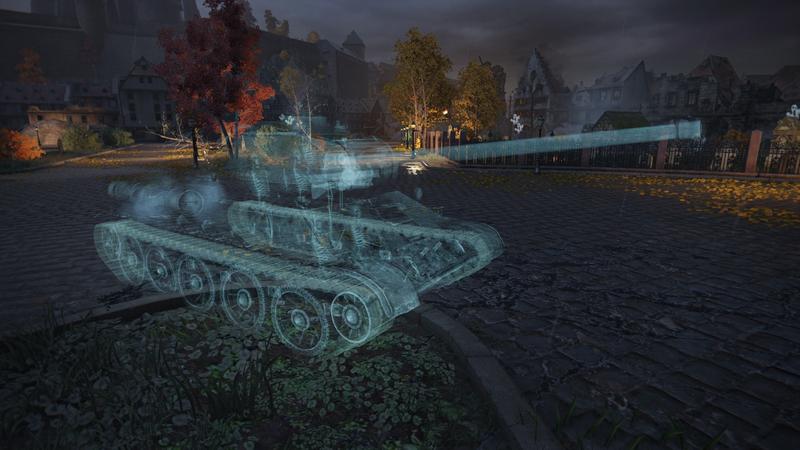 Players will join each map randomly during battle queue. 
Event Ends
When the event ends, the Awakened monster tanks and Spectre are removed from players' accounts

Garage slot will be removed

Crews and consumables are de-mounted and returned to the players' depots
TRICK OR TREAT!!! 
Edited by RaiBOT01, 29 October 2019 - 06:33 PM.