FORUM POST WILL BE UNLOCKED WHEN COMMANDER MODE STARTS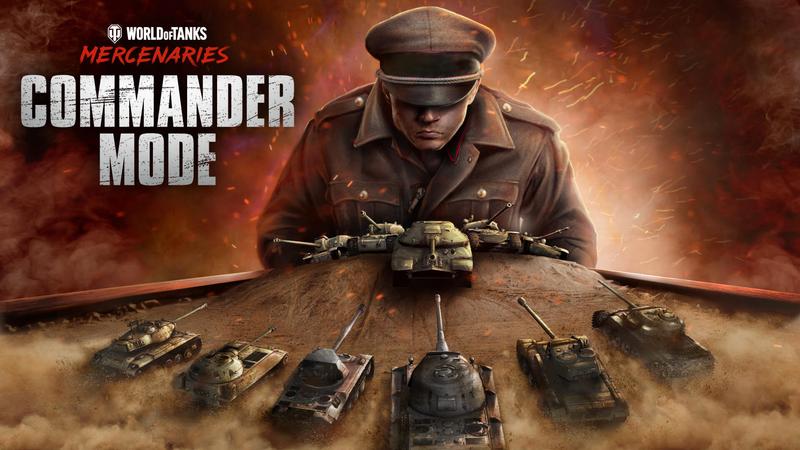 Hello tankers!
New to Commander Mode Phase 4 starting December 10th until December 16th
New Map - Pacific Island (Assault)

Ruinberg War Returns as a TC v TC only map

Fixed issue with AI Tanks shooting players they don't see, thanks to player's feedback.

7 New Rentals

HMH ISU-130 Tank can only be rented with Gold
Fortress Ferdinand Tank can be rented with Silver
T34 Tank can only be rented with Gold
IS-6 Tank can be rented with Silver
King Dragon Type 59 Tank can only be rented with Gold
STG Tank can be rented with Silver
Vanguard ELC Even 90 Tank can only be rented with Gold

General I and II become active in Phase 4
Commander Mode starts at December 10th at 12:00PM CT time!
COMMANDER MODE EVENTS
Available for Both Commander and Tanker modes
Available with every Commander Mode Phase
Resets after every Commander Mode Phase

Commander Mode Chains
Available for both commander and tanker modes

COMMANDER MODE PROGRESSION
Available for Both Commander and Tanker modes
**Players who complete all chains and up to progression Commander of Armies I will earn the Commander Mode Reward tank at the end of the event which is.... The Panzerknacker Auto!!
Panzerknacker Auto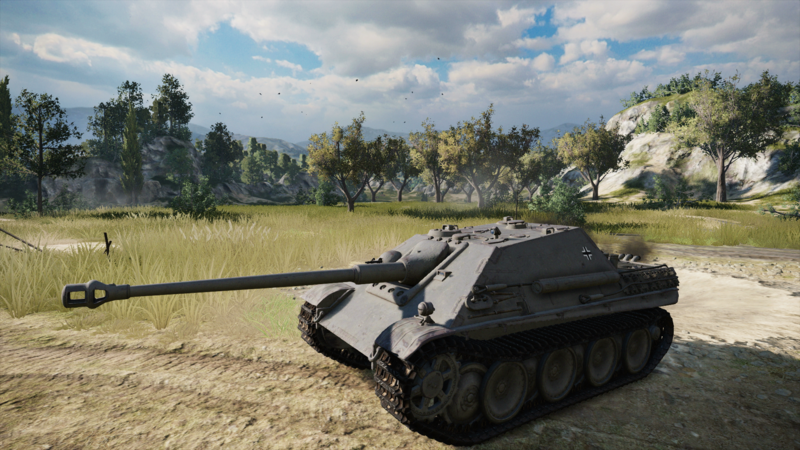 Tier: 8
Nation: German
Type: Tank Destroyers
Tank Characteristics:
Matchmaking: Plays up to Tier 10
Silver Bonus: 50%
XP Bonus: 10%
Hit Points: 1300
Engine Power: 870 hp
Power/Weight Ratio: 19.3 hp/ton
Speed Limit: 55 km/h
Hull Traverse Speed: 36 deg/sec
Hull Armor: 80/50/40
Turret Traverse Speed: 26 deg/sec
Penetration: 212/237/44
Damage: 240/240/295
Aim Time: 2.3 sec
Accuracy:  0.31
Gun Caliber: 8,8cm
Rate of Fire: 10.06 rounds/min
Reload Time: 13.9s
Clip Size: 3 rounds
Intra-clip reload: 2s
Gun Depression: 8 deg
Gun Elevation: 14 deg
Max Ammo Capacity: 57 rounds
View Range: 370 m
Signal Range: 710 m
Background Information: 
In 1945, Krupp announced that two multiple loaded drums have been completed. The drums and an 88mm Pak modified by Dortmund-Hoerder Huttenverein to accept a multi-loaded drum were transferred to the Hillersleben Firing range. A second was to be modified for installing a Pak 43/3 with drum in the JagdPanther.
Why is this tank awesome?
Console Exclusive
3 round 8,8 cm Autolading gun with good penetration, accuracy and a quick reload will put out some serious damage.
Seeing a proposed project from history come to real life. 
Excellent mobility to get around the battlefield allows you to take up early positions and fall back if the flank becomes overwhelmed. 
Thanks!!
Edited by RaiBOT01, 09 January 2020 - 04:03 PM.