Thought I'd go ahead and post this here since it's newly released and I've been looking forward to seeing it, more so when I got wind it had been spotted in the store.
Here we have the concept art for the Draugen, based around how I envisage Swedish armour, updating the old, functional, refined, with that sexy M90 pattern, contrasts nicely with the flag.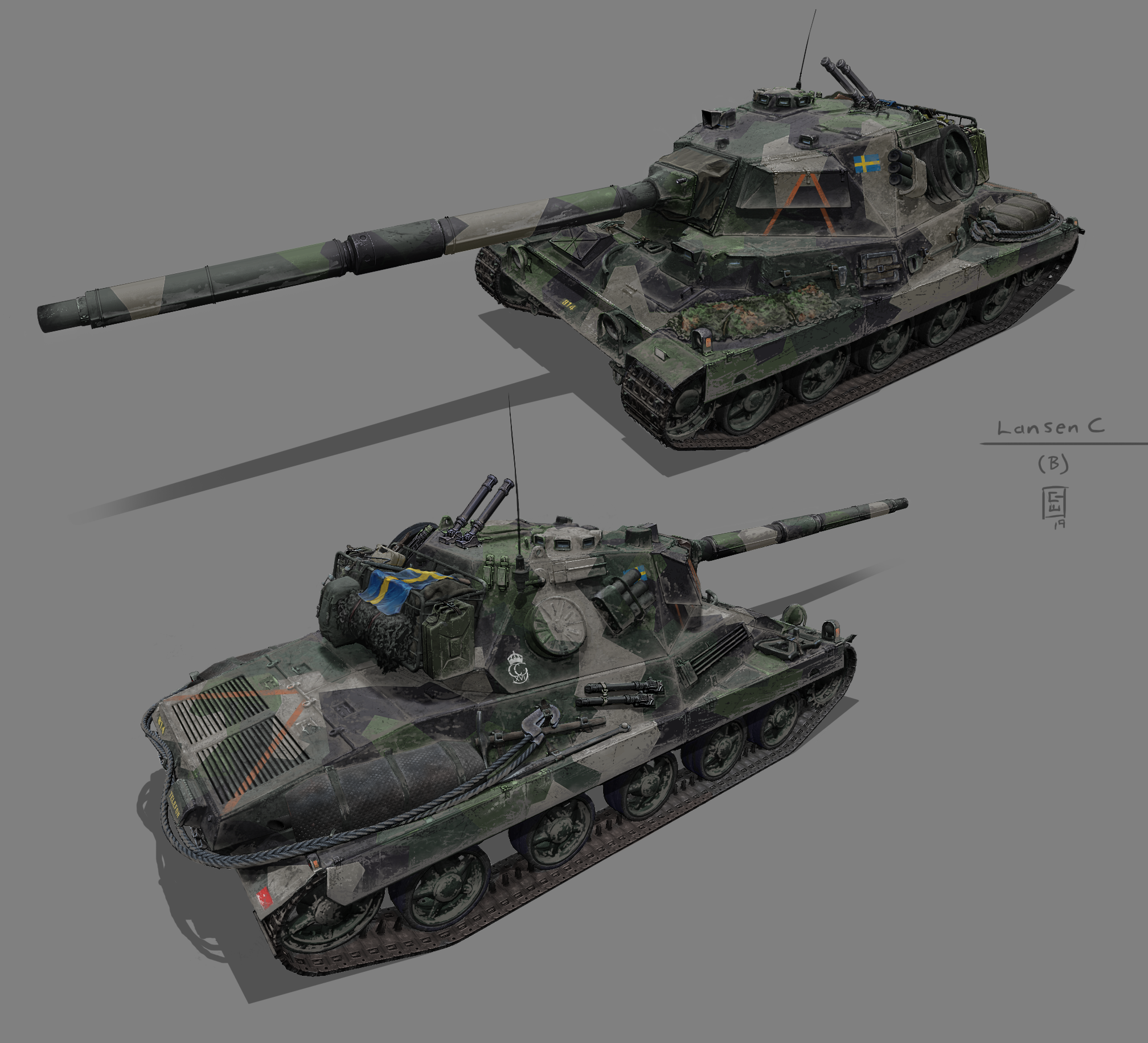 Final idea.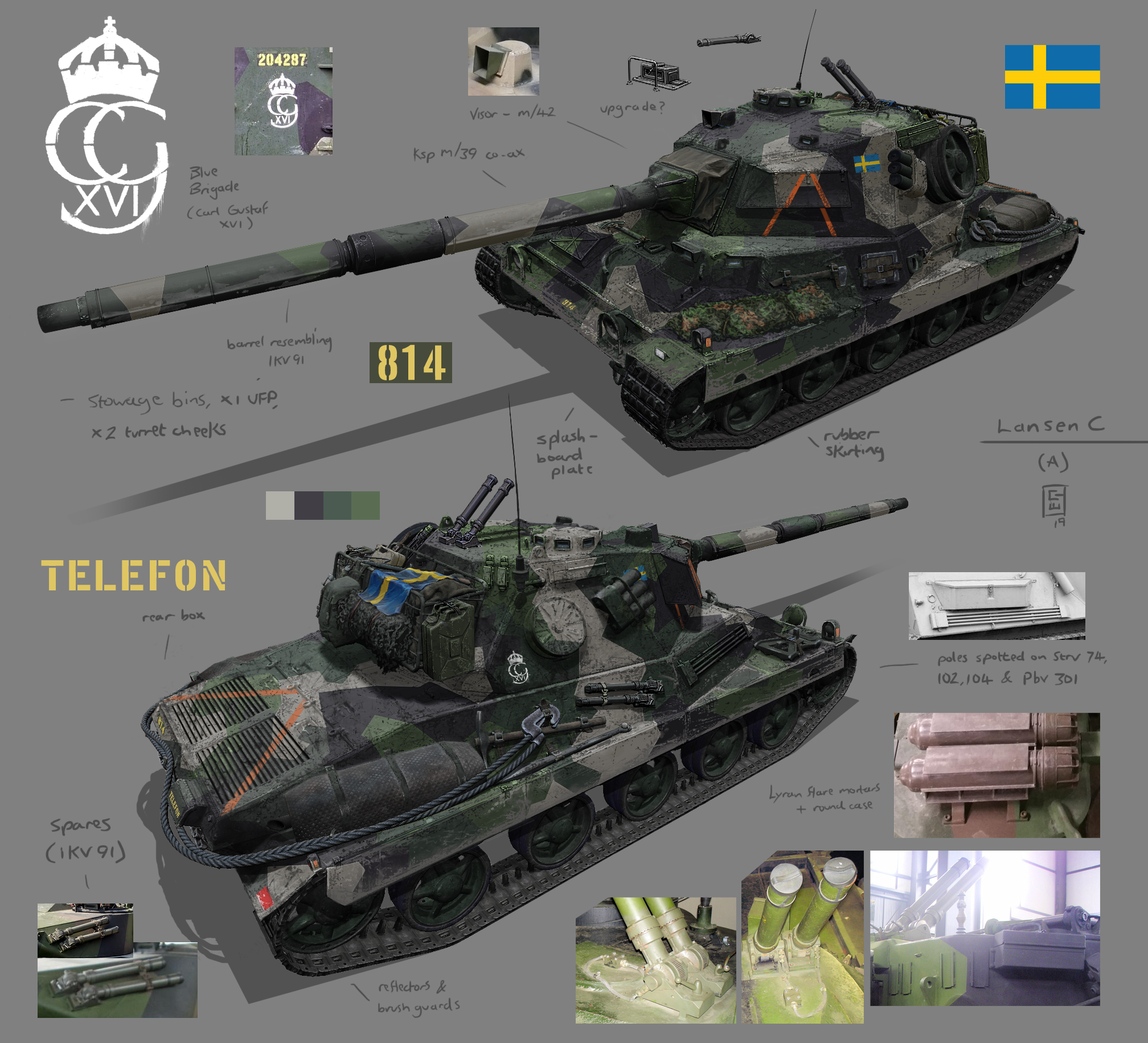 First idea.
Very impressed with how they captured the little things, like the Lyran & spare rounds, the bolts on the thermal shroud, the coax MG, the bins, all good stuff! 
Plus it looks a decent tank for my kind of playstyle, so I might be tempted...
Cheers for your time & stay tuned.