Winter Game Ops are here!
https://console.worldoftanks.com/en/winter-games/
Available until April 7th 9:59UTC Time with a lot of new rewards and a new phase system! 
The Winter Games (and the following campaigns in 2020) will now have a single 3-month phase
Each phase will have 100 Stages
Moving from Stage 2 to Stage 3 will take the same amount of points as moving from Stage 98 to Stage 99
Once you complete ALL the Winter Games 2020 Stages, you will receive the T-34 Shielded for FREE
The T-34 Shielded will become available at a discount after you finish Stage 35 (for 35% off) and Stage 70 (for 70% off)

Each Season Game will have it's own exclusive reward Tank. Each vehicle comes with its own unique set of characteristics and specialties that you don't want to miss. So whatever you do, keep playing!
 
Note: Choose wisely when to acquire your T-34 Shielded – If you buy it early at a discount, you WILL NOT be able to use later discounts or receive the tank for free once you complete Winter Games 2020.
All Ops will be activated for you when they become available, so there's no need to select them—just roll out and battle! (How convenient!
)
Winter Games 2020 Rewards Chart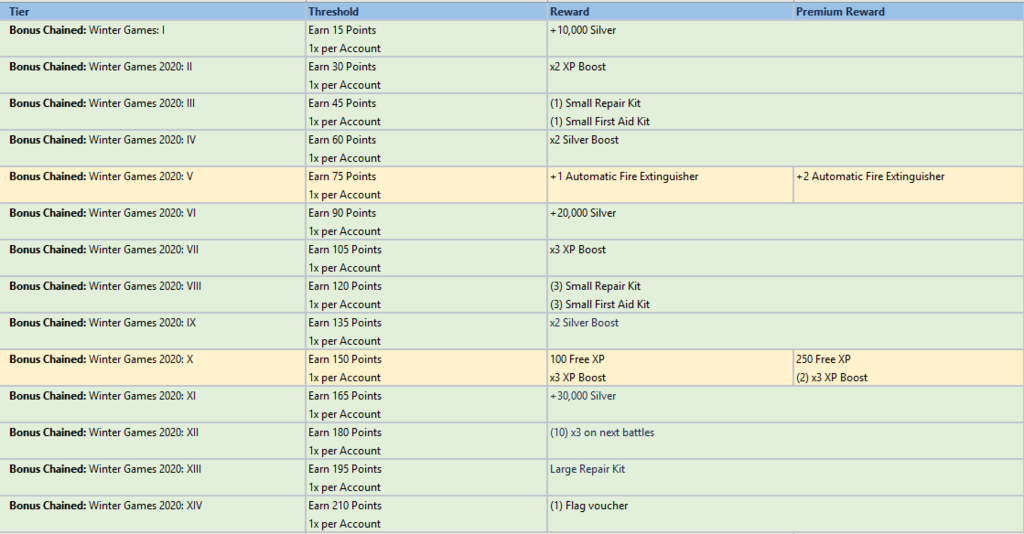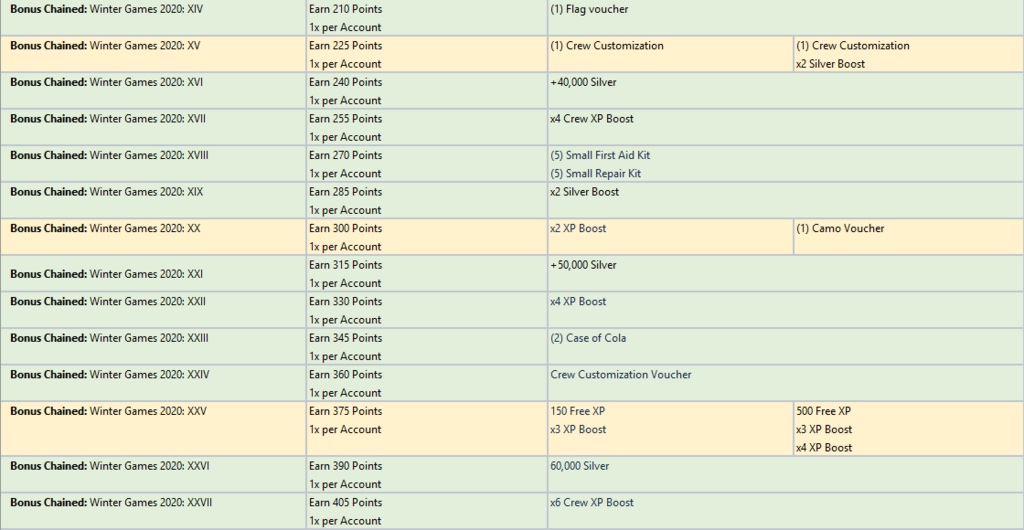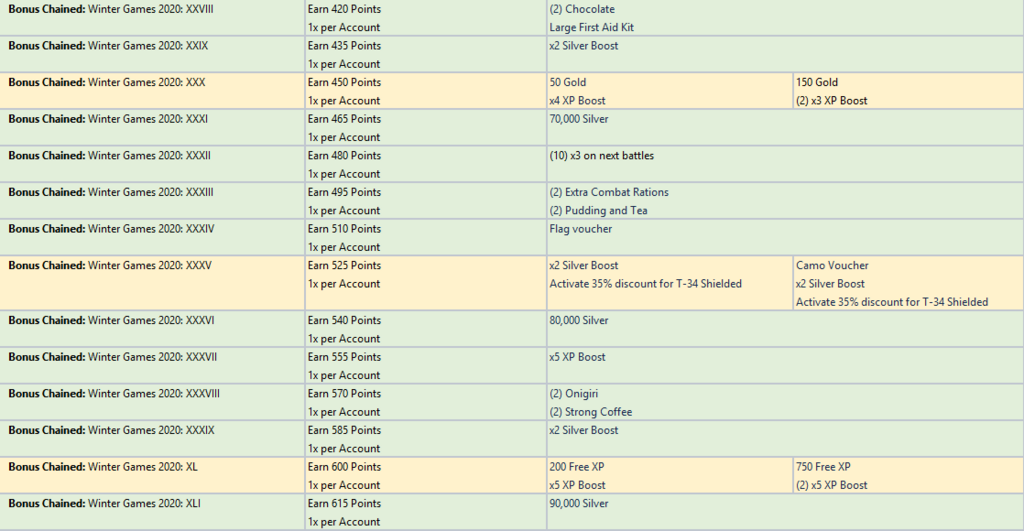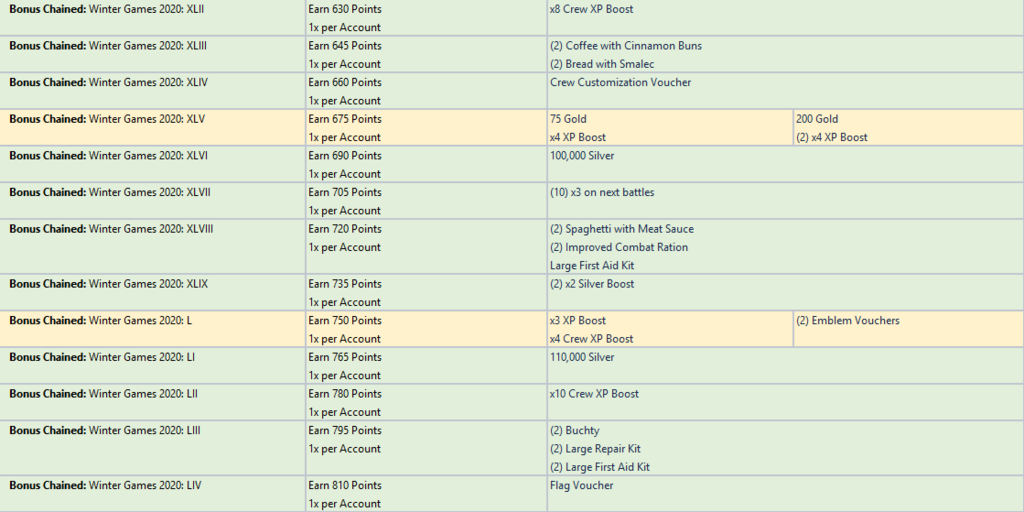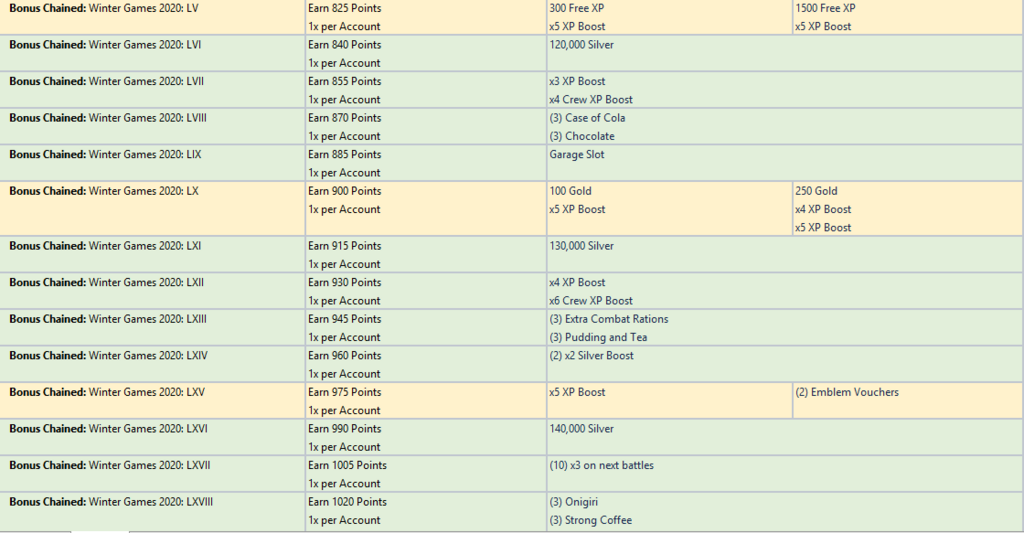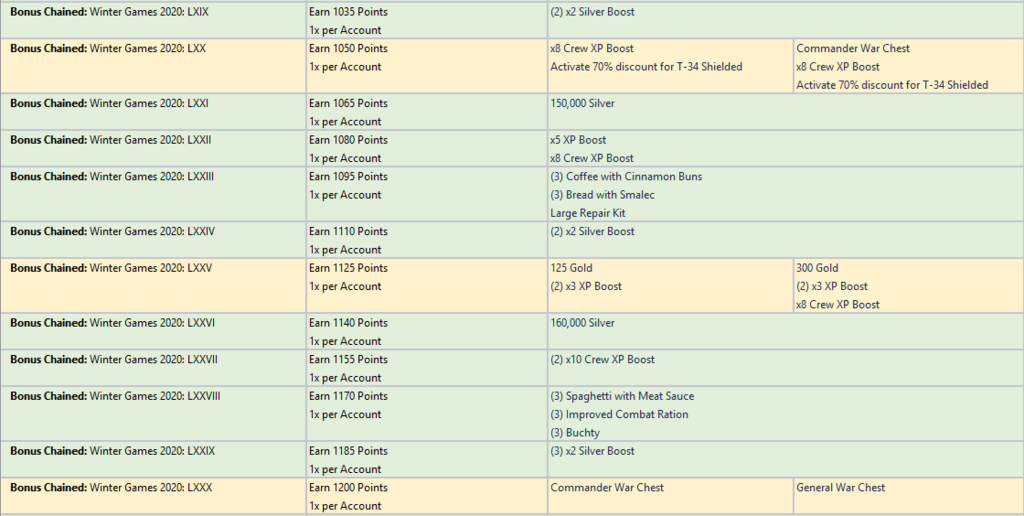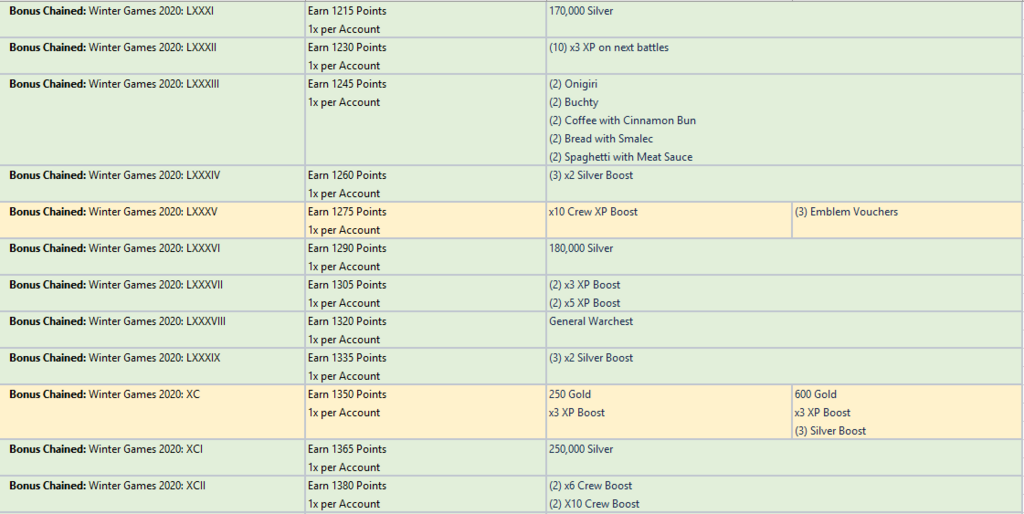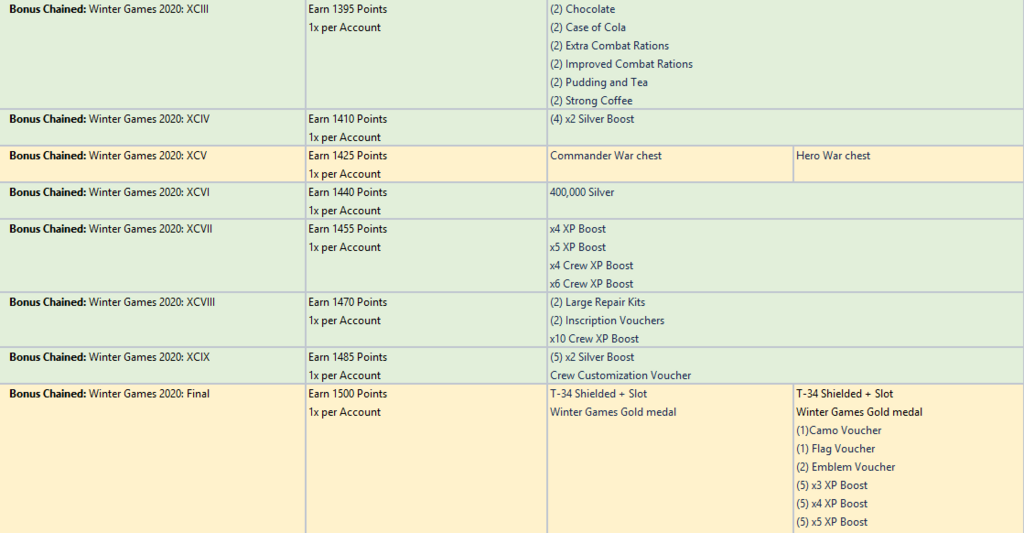 If players finish the Winter Games 2020 phase early, they will be rewarded with a bonus of  x2 XP Bonus on every battle through the end of the phase. 
Note:
There are stages which display two rewards.  One for players, and the other for Premium Account holders
Premium Account holders will only receive the rewards under the premium reward column only. 
Cheers and ROLL OUT!
Edited by RaiBOT01, 07 January 2020 - 09:54 PM.