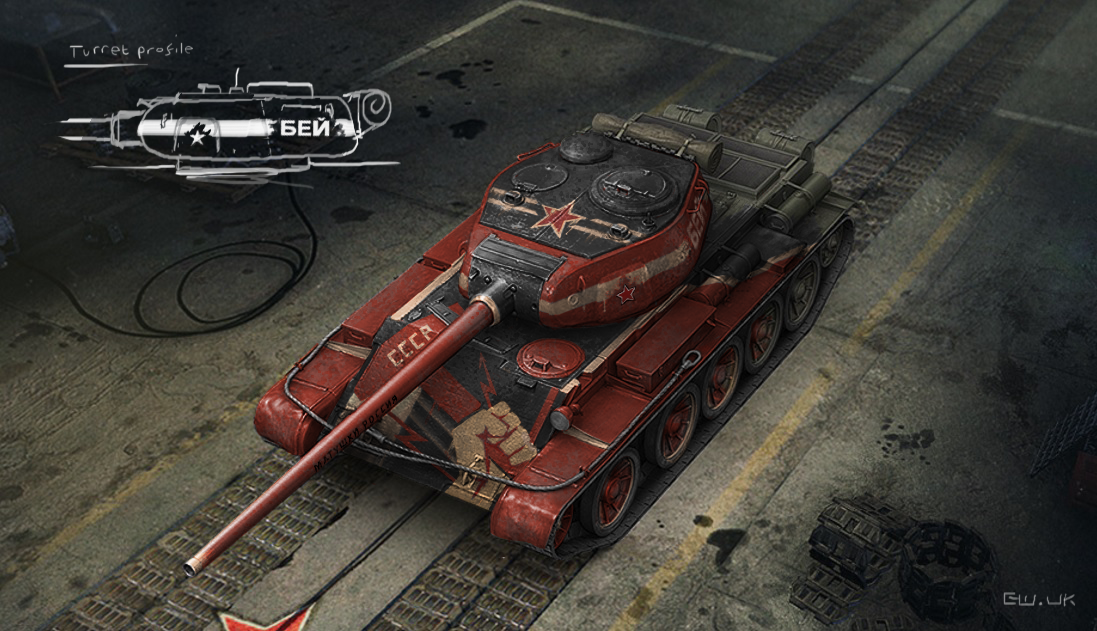 Okay a bit of background of the process first, for this one it they were already into the T-54 mod 1. idea I did a couple of years back, so basically wanted that on the IS-3A. 
I fleshed it out looking to Constructivism once again for inspiration.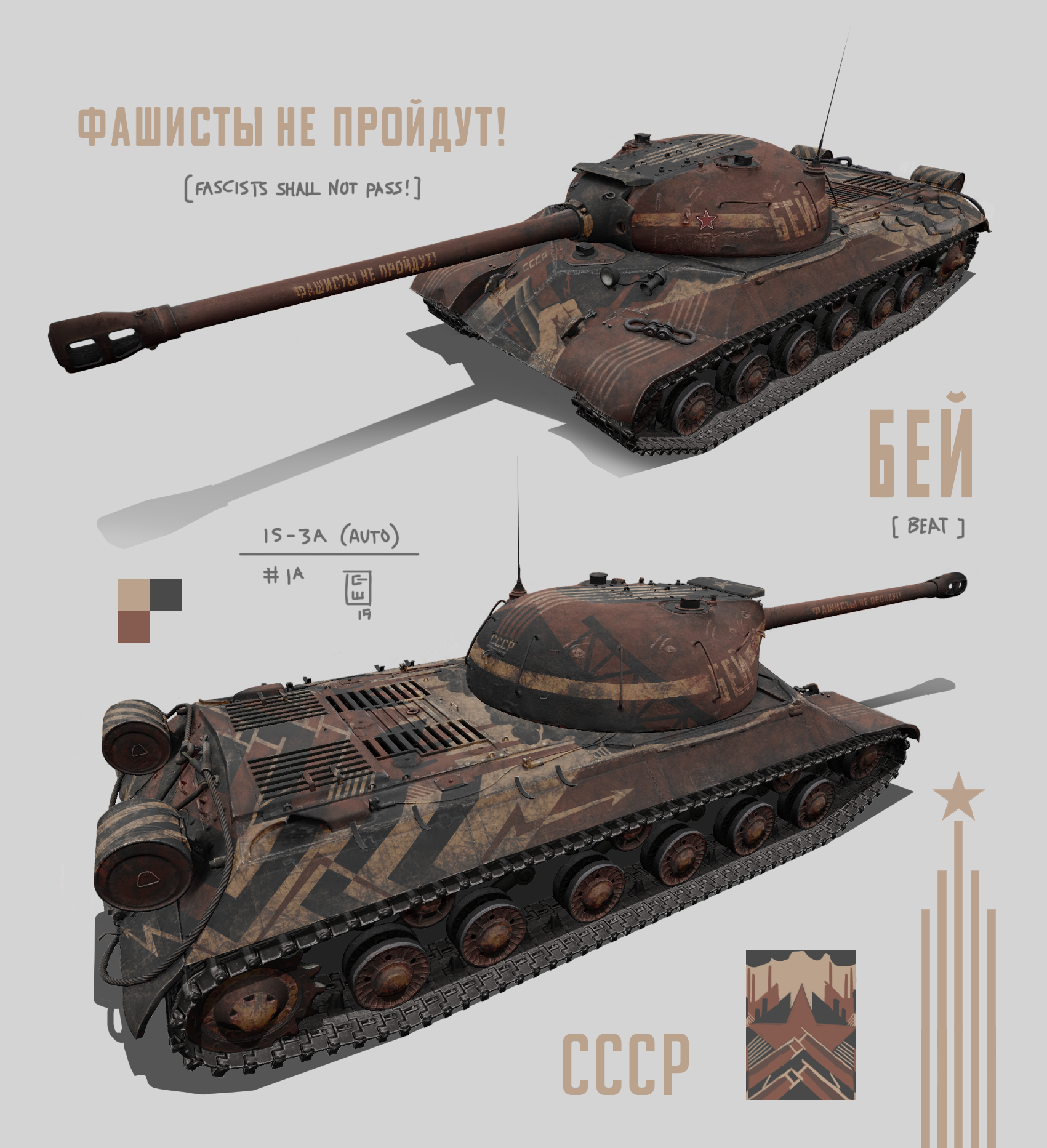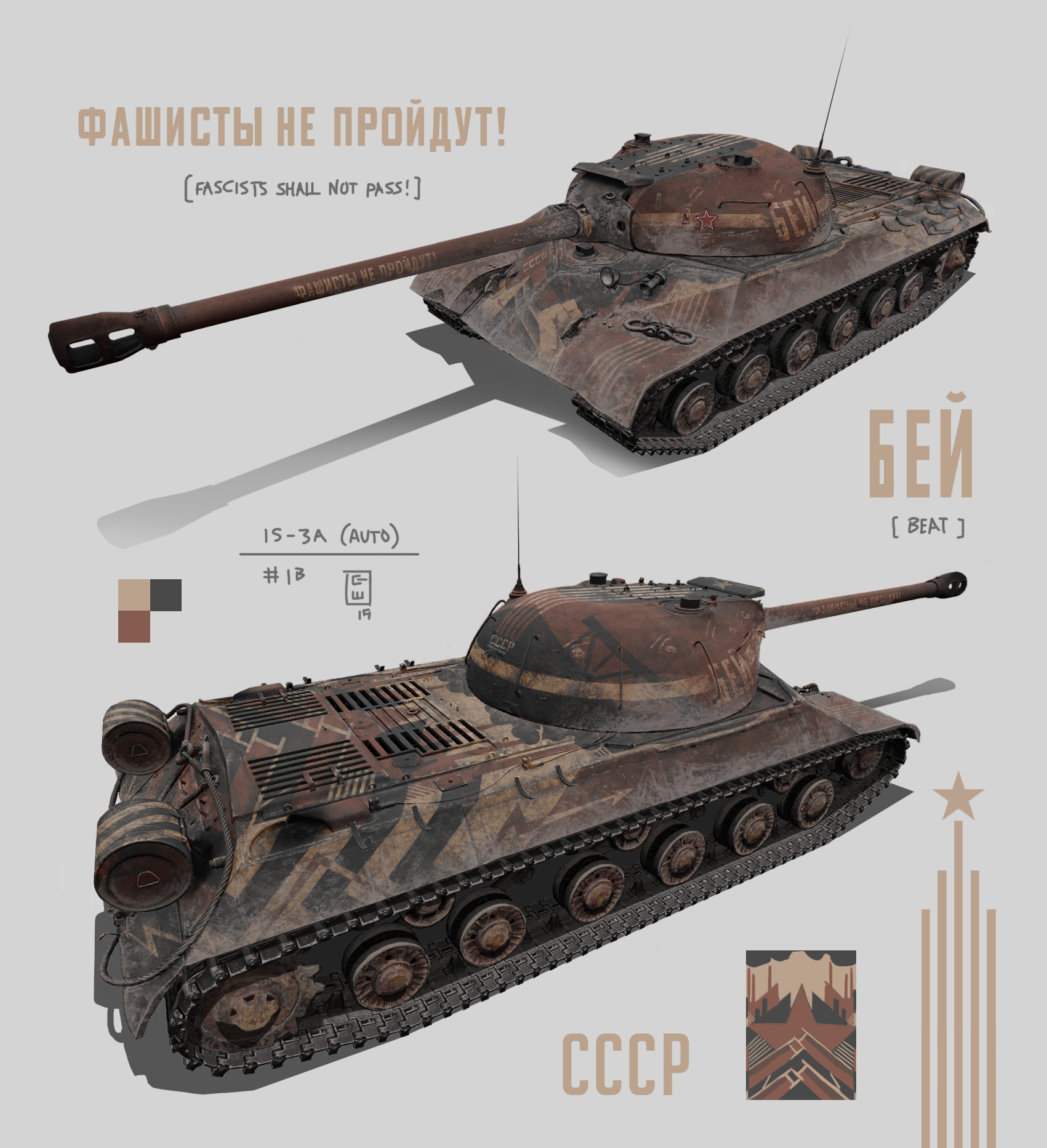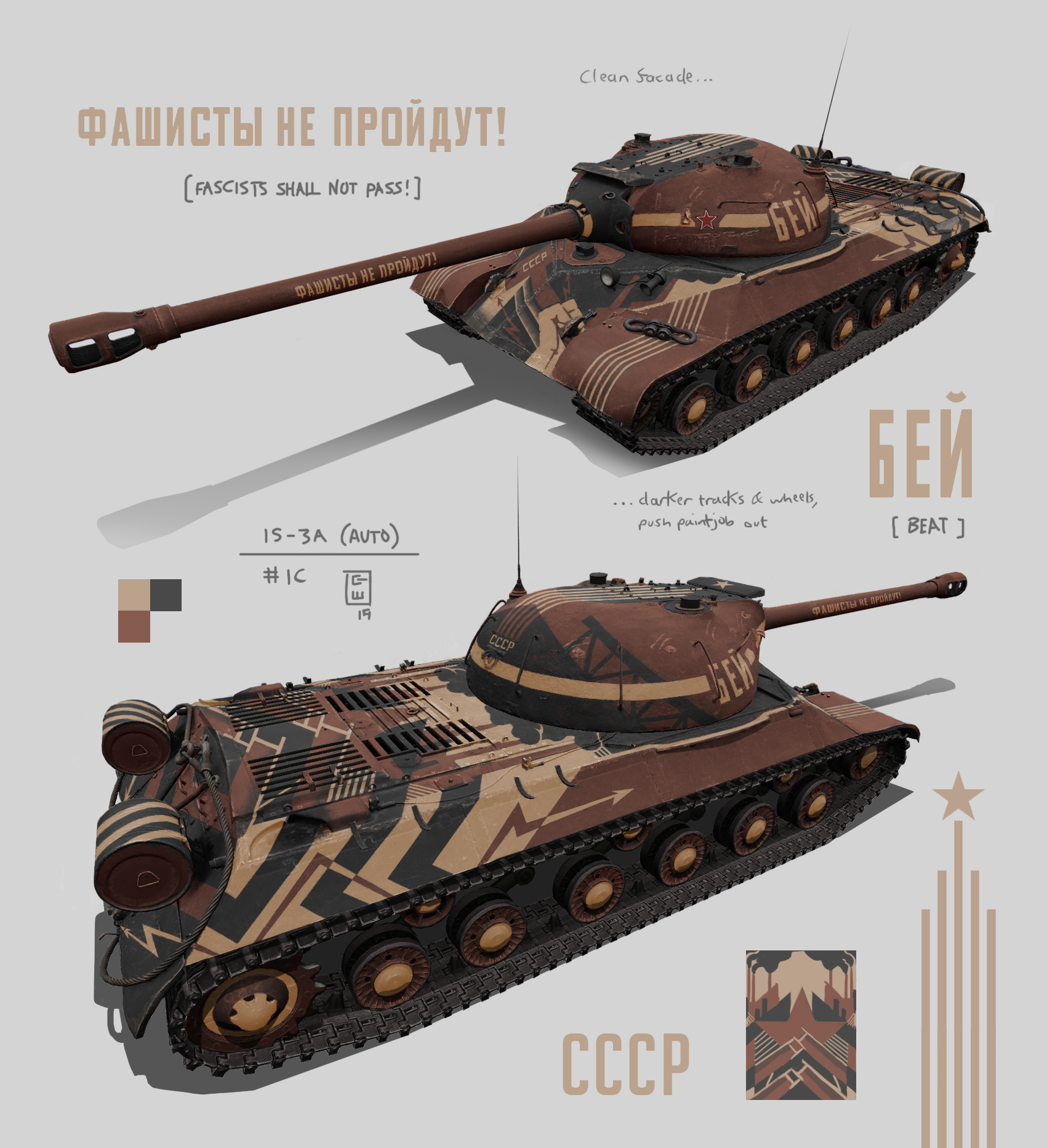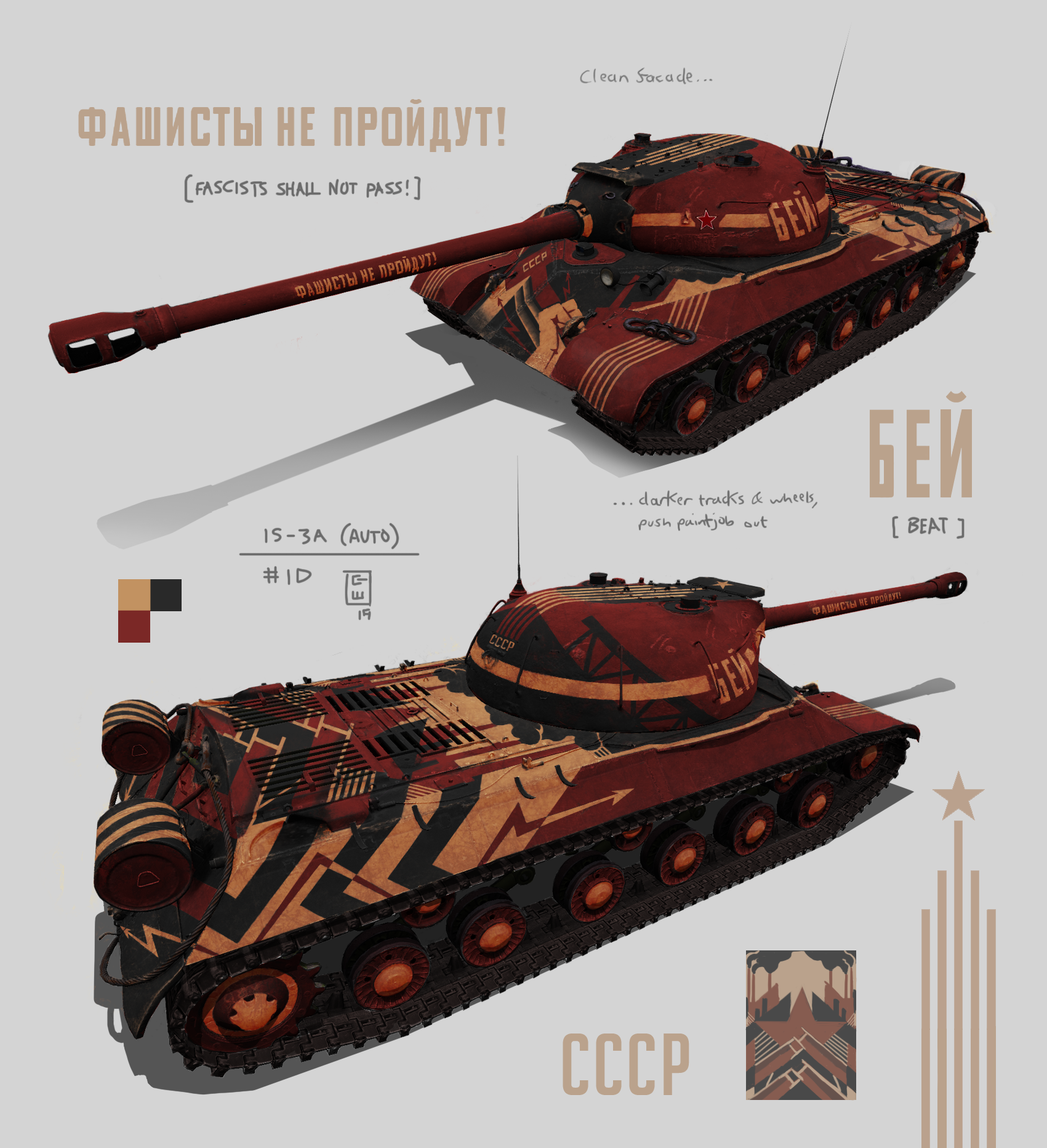 Personally I would of preferred a worn look but it had to be reminiscent of the Fatherland & King Dragon palettes, looking fresh and lively. But overall I like how it turned out. I remember a comment from ages ago about tanks being more interesting from the rear (since that'll be where you spend the majority of tanking) so kept that in mind too.
Cheers for your time and stay tuned!