Here's a non-controversial question that I sometimes find myself asking.
As it stands in-game, there are five premium SPGs available for purchase. Two of them are tier VIII, one is a tier V and the final two are Sexton Is.
Of these, the FV305 is a rather unique vehicle, the Equaliser is a fairly standard vehicle (ignoring the burst mode), the LeFH105 is decently armoured and low calibre, and the Sexton I UK is about as generic as it gets. The US is one of the more broken vehicles in the game.
I feel that there are several niches that could be covered by premium artillery that aren't explored by the tech tree choices.
For example, here is a 194mm WWI era SPG.
As you can imagine, being a WWI SPG, this vehicle was incredibly slow. 7 Kph at best.
However, there was also a 155mm variant, a 220mm variant and even a 280mm variant (or it might had been a separate design, I am unsure).
Such a large gun on such an ungainly chassis could be an interesting vehicle to play.
Another example would be this 105mm turreted SPG.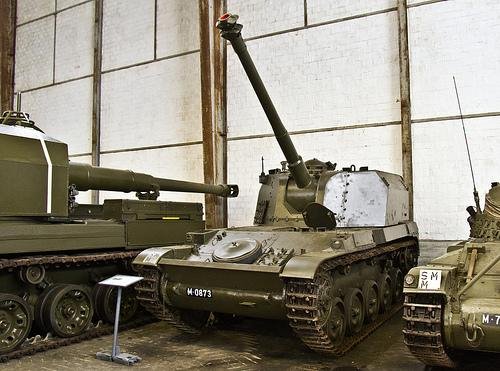 It is related to the tier V French SPG, and is known as the Mk 62.
A low calibre, turreted SPG simply does not exist in-game. The closest is the tier IV German, which is technically turreted in the way the T28 Prototype is.
A final design would be this WWI era Christie tank.
This would be the opposite of the GPF, a fast and agile 155mm armed SPG.
This one uses the 155mm from the M12.
 
There are some crazier designs I haven't touched upon, as I decided to go for more conventional types. There's a 152mm Object 261 variant, a 135mm turreted Leopard 1 variant, a 305mm siege mortar attached to a Panther chassis. Several odd designs, and many less odd.