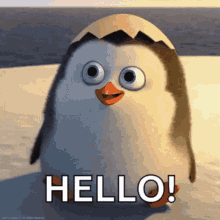 Are there any plans in the near future to port over some of the HUD and Battle Indicators from the PC version? Especially with the introduction of the new gen consoles.
Stuff like this:
https://worldoftanks...s/916-features/
https://worldoftanks...ws/9171-damage/
Directional indicators colour coded to red for damage, black for block, and orange for module damage would be wonderful.
Furthermore the more detailed HUD including on screen of team mate and enemy tanks right on the HUD is long overdue, fumbling with the map and then another tab to see list of tanks is silly.
You guys haven't commented on future HUD improvements, could you let us know what the plan is with the HUD?
Edit:
As per stated by minto in this post:
http://forum-console...20#entry5220820
What would you guys like to see from a future HUD overhaul.
Do you think it should be a priority?
Someone suggested I add a question about whether the people voting in the poll have been exposed to the PC HUD.
Post and give a suggestion, i'll add it to the poll.
So far:
1) A direct port from the PC version
2) Pre 6.0
3) Ribbons 
Edited by hockeyboi-p, 23 July 2021 - 07:35 AM.