after tons of searching finding and reading infromation, soldering failing and rebuilding. testing, adjusting, modifying testing and modifying some more i have finally cracked it! where i have seen so many others fail i have finally succeded!
Whenever I am watching a stream from people playing the 360 there is always either a huge inbalance of chat audio from people in party chat, the person that is streaming his chat microphone audio and the in game audio. most just do not include chat audio from others and then i feel there is a high level of participation missing from the whole experience.
as opposed to telling you this is connected to that through there with this and that..... i have made a drawing (simplified fro non electronics people) that envelops most of my whole setup (regular TV capabilities not included)
the end result being that anyone accros the globe can now watch a stream of mine with full chat audio uncluded , other people in the chat will come through on left audiio channel, my spoken words on right audio channel and game audio in stereo. I hope to get some feedback from people that watch the stream this tuesday (i need some final stuff to get a small interference hum out of the system) if i should alter chat to dual mono.... as such giving both chat audio parts on both left and right.... but i will leave that choice to my viewers.... it is merely a matter of placing 1 little line of solder on the audio reciever side of things...
anyway... without further ado... here is my schematic drawing of what it took for me to get audio set up in the way that i wanted/needed and what i wanted to be able to offer to viewers.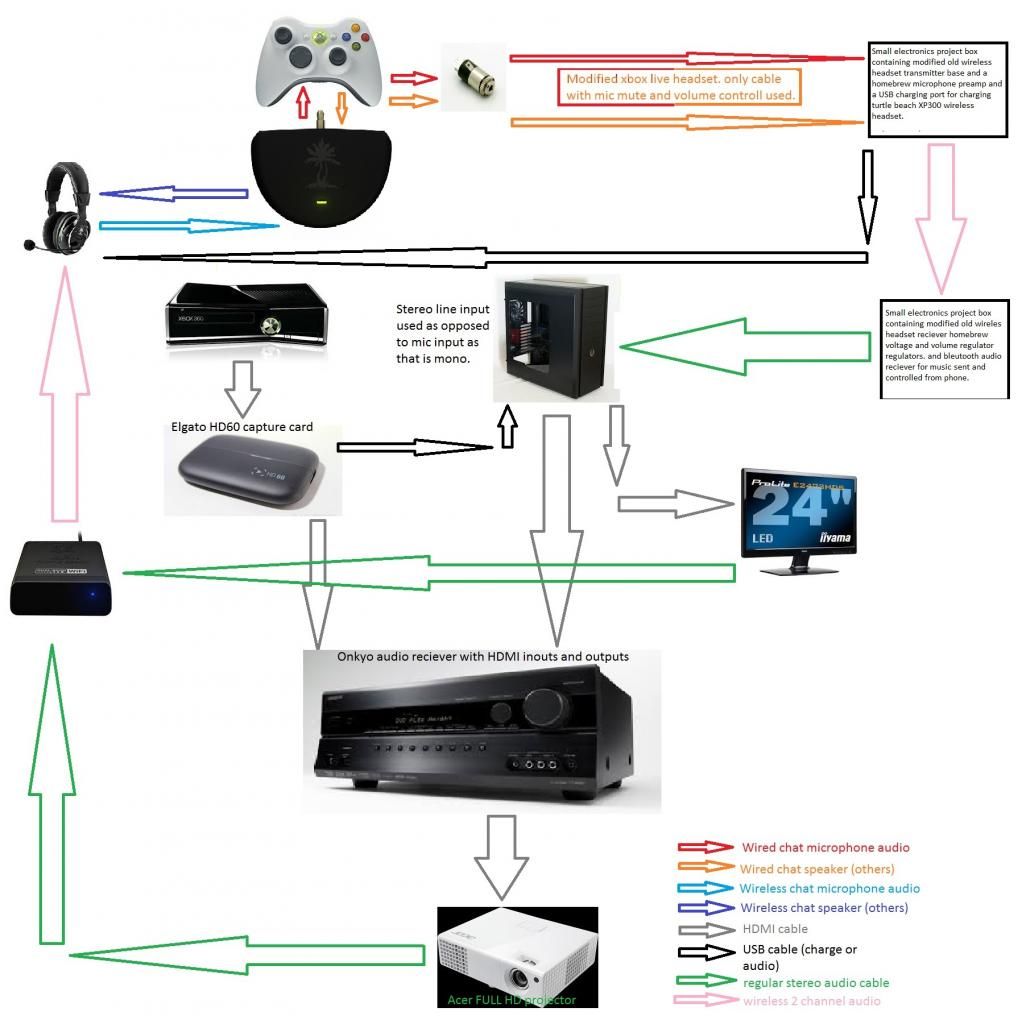 so tomorow i will be getting some final equipment and finalising things as well as hopefully doing some test streaming. I hope to see/hear anyone interested to see/hear the difference.
and teusday i hope to have a full audioence as i will focus play in the IS4 to show what it can and shouldn't do.
Edited by TVDL2000, 15 February 2015 - 02:35 PM.